Students for Political Action Shine Light on Democracy
  At almost a year to date, the University of Central Missouri is still facing the repercussions of the COVID-19 pandemic, including trying to figure out how to move forward with events that were canceled because of the pandemic. During the week of April 5, Students for Political Action will host their annual Politics and Social Justice Week after canceling the event last spring.
  SPA is a nonpartisan organization whose goal is to develop an interest in politics among students at UCM.
  Associate political science professor Robynn Kuhlmann has been the adviser of Students for Political Action for eight years.
  "It is my hope that SPA's work creates space for students to experience, reflect upon and perhaps even act on issues concerning politics and social justice," Kuhlmann said. "SPA helps to create space on campus that allows for open discussion on issues that some students may not even know exists."
  Junior political science and sociology student Andrea Schaffer is the secretary of SPA. Schaffer said she enjoys being in an organization that encourages students to be politically active.
  "I am surrounded by students that care about taking a stand and being involved in politics," Schaffer said. "It's very nice to be surrounded by individuals who are interested in making a difference politically and want to be a part of a club that can encourage other students to do so as well."
  Politics and Social Justice Week allows students to attend talks hosted by UCM professors, including James Loch, Wendy Geiger and Miriam Fuller, as well as an outside keynote speaker. This year's keynote will be Lynn Dumenil, Professor Emerita at Occidental College and Organization of American Distinguished Lecturer.
  The topics they choose to present are inspired by current political issues to encourage students to think critically about politics and potentially shine a new light on these issues.
  "It is my hope that these types of speakers series educate, enlighten and create discourse for students about pressing social justice issues," Kuhlmann said. "This is an invaluable part of the college experience."
  Senior communication and political science student Rebecca Baumler is the president of SPA. Baumler said it takes a lot of work to host the event.
  "PSJW occurs every spring semester, usually around April, and it is SPA's job to assist in organizing the week: advertising, raising the money for speakers and introducing the speakers when they come," Baumler said. "It is an extremely exciting week for the entire university."
  This year's theme is Shining a Light on Democracy and will feature talks on topics about gerrymandering, climate change and mask mandates.
  Baumler said the event organizers will still be taking precautions for the continuing pandemic.
  "We have made adjustments to how we normally hold events to make sure that we maintain social distancing and accommodate all students," Baumler said. "This year, we will be livestreaming events via Facebook and also having some events via Zoom."
  The cancellation of last year's event has taken a toll on the organization.
  "Skipping last year has definitely impacted PSJW," Baumler said. "However, we were able to extend our ideas from last year by including many of the same speakers and having them adapt their presentations to fit how everything has changed in the past year."
About the Writer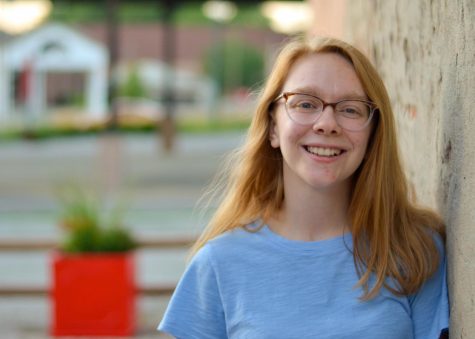 Madison Preston, Reporter
Madison Preston is a senior at UCM who is enrolled in digital journalism courses. She regularly submits pieces to be published at the Muleskinner.