Senior Spotlight: Mulekicker Addie Nerstheimer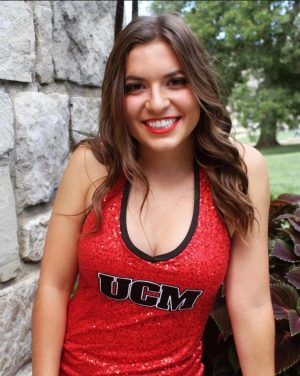 Senior Adeline "Addie" Nerstheimer started dancing with studio dance when she was around seventh grade, and she has been on the University of Central Missouri dance team for three years. 
  "I did a lot of different sports when I was younger," Nerstheimer said. "My friend wanted me to try dance with her, and I just really loved it. It was a good place for me. I like how you can be creative and your own dancer." 
  Even after starting later than most dancers, Addie still pursued dance in high school and danced for her high school dance team. Originally after high school, Nerstheimer had not planned on dancing because she wanted to see what college was like first. However, sophomore year came around and she decided to try out, starting her collegiate dance career for the UCM Mulekickers. 
  She said dancing with the Mulekickers  was a little different from her previous experience with studio dance routines. She said she  did a lot of jazz dances, but this year, they have been performing more hip-hop dances because they're more popular.  Mulekickers and cheerleaders both are spirit squads that support and boost morale at games and events. However, they differ because they specialize in different skills. Cheerleaders stunt and flip, while Mulekickers turn and leap. They have similar goals but different skills.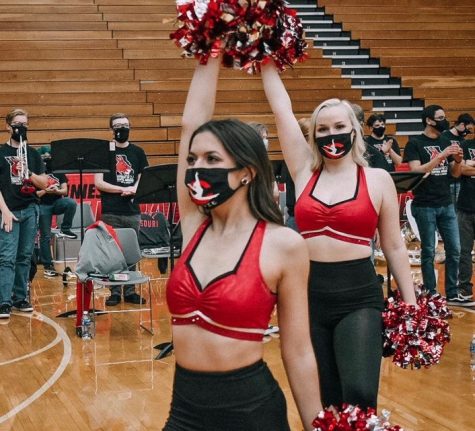 During her first year of dancing for the Mulekickers, the team was given the opportunity to dance at nationals in Florida with the team's old coach. Since her high school did not do events like that, this was the first big event that she had ever attended. However, during her junior and senior years, the team got a new coach and mainly focused on performing at basketball and football games. Nerstheimer and the team also participate in other events for the school, such as the UCM auction, and they have hosted a youth clinic for kids that want to dance. 
  While Nerstheimer has enjoyed the opportunities she has been able to experience because of the dance team, the friends she has been able to make throughout her involvement have impacted her college experience in positive ways.
  Junior marketing major Allyson Miller is the captain of the Mulekicker team, and she and Nershtheimer have danced together for years.
  "Outside — and inside — of the dance team, Addie is very positive and welcoming. She radiates happiness," Miller said. "As a teammate, she's very caring and uplifting and overall just a great person to be around."
  Senior psychology major MiKayla Hackett is a fellow teammate, and she said her favorite thing about Addie is her positive attitude.
  "One of my favorite memories with her is moving into Panhellenic sophomore year on the same day and becoming friends before the dance team began," Hackett said. "That year we would meet up and walk to practice together everyday."
  Nerstheimer is an elementary education major and currently, is a student teacher for second graders at Guadalupe Center in her hometown Kansas City, Missouri. She plans on sticking around, getting a job and gaining experience where she is comfortable at the Guadalupe Center and then, continuing her work with the kids there after graduation. On top of that, her old high school coach is giving her the opportunity to be an assistant coach and help out with the high school team, which she said she thinks will be a good experience. 
  "Since there's not really dance teams for elementary kids it would be cool to coach high school kids and help out with them," Nerstheimer said. 
About the Writer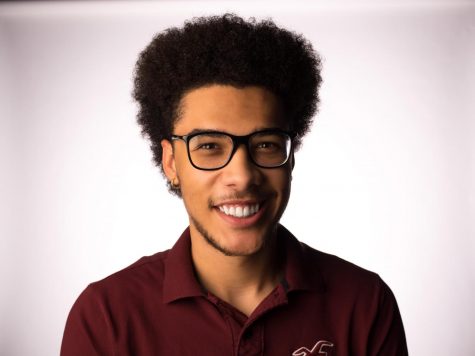 Zayin Barnes, Reporter
Zayin Barnes has been a sports writer for the Muleskinner since fall of 2020. His major is digital media production with a minor in communication studies.