Late Chadwick Boseman Guides Students Through African American History
  The University of Central Missouri is offering a new class called Hidden Histories, which mixes pop culture with history. 
  The eight class is being offered from March 8 to May 7 for UCM students and as a dual credit option for some highschoolers. The  roles of the late actor Chadwick Boseman will help teach African American history.
  History professor Delia Gillis, the founding director of the Center for Africana Studies at UCM, will be teaching the Hidden Histories course this semester.
  "The department created this new course, Hidden Histories, to broaden our scope to the wider audience," Gillis said. 
  Gillis said students are put off by traditional history classes because of the amount of reading and writing it involves, but this course was created to offer special topics to the student body that were outside of traditional history classes.
  "This would be a really good opportunity to take history to a wider audience because we are using popular culture, in film specifically, that's a little more user friendly," Gillis said. "There are no textbooks for the course; the films are text. There will be other articles or primary documents that we look at."
  The students will review films like "42," "Marshall," "Ma Rainey's Black Bottom" and "Black Panther." It brings a new perspective on how students learn history and how they compare the past to the present.
  Students are learning history through the pop culture they are familiar with and likely already enjoy. Being able to analyze these texts in a classroom setting allows students to be more critical of the media they experience every day and pay attention to themes found in African American history.
  "In a way, our pop culture now would be a thing of the past that our future generations are going to learn about and then compare it to their pop culture …," senior history major Bailey Gotsch said. 
  Moments of history are happening right now that will be taught in the future to the younger generations. 
  Along with reviewing films, Gillis will have two guest speakers for the class. One of the speakers will be American and Africana studies scholar Kimberly C. Ellis, who is the niece of "Ma Rainey's Black Bottom" playwright August Wilson, and the other will be UCM alumnus Jessie L. Adolph, who is an assistant professor of English at Georgia State University. 
  "I'm honored to be a part of this scholarly worthy project," Adolph said. "I think it's definitely a bit of film studies and history that can be covered by the great work of Chadwick Boseman, who covered so many icons like Jackie Robinson, Thurgood Marshall and bringing to life the iconic Black Panther from Stan Lee's Marvel Comics."
  Adolph will speak to the class about fatherhood in Marvel Comics, especially on the relationship Boseman's character, T'Challa, had with his father in the Black Panther film.
  Ellis will speak at the campus-wide Felice Hill Gaines Lecture in Africana Studies at noon, April 14 at UCM. 
  Boseman starred as Levee Green in "Ma Rainey's Black Bottom," which was released in November, 2020, three months after Boseman's passing. Ellis will do a close reading of the play, reviewing important aspects and why Boseman's role as Levee and Levee's Lament is important. 
  "I just want to educate students, faculty and staff about the important role of August Wilson, the depth of 'Ma Rainey's Black Bottom' and the difference between the film and the play," Ellis said. 
  Hidden Histories will continue to be offered after this semester, with the subject and professor changing each time it's taught.
About the Contributor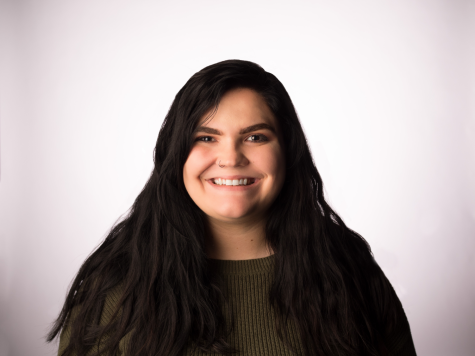 Skye Melcher, Features Editor
Skye Melcher has been working for the Muleskinner for two years. She writes, edits and distributes for the newspaper. Her background in digital media production...