Mules Split Home Opening Double Header
  During the first home game of the baseball season, the University of Central Missouri Mules took on the Davenport University Panthers in a double header on Feb. 22. Game one was the team's first game in Warrensburg since  last year. The Mules scored early and late, getting a run in each of the first two innings. Then they strengthened their lead with two runs in the seventh and four in the eighth. Redshirt freshman infielder Cole Moore was the first to score for the Mules with the help of redshirt senior infielder Dusty Stroup's two-out single in the bottom of the first inning. 
  The Panthers' only run was scored from a homerun by senior outfielder Hunter Ruhstorfer in the sixth inning. The Mules had 115 pitches to complete the game. The Panthers worked for each opportunity on base as the Mules didn't walk a single batter. Redshirt senior pitcher Tyler Kuhlmann closed out the game with two scoreless innings leaving the Mules on top 9-1. 
  In game two, the teams bounced back and forth between who was in the lead early in the game. After Davenport scored once, redshirt senior infielder Alex Madera's RBI tied the game 1-1. Davenport took the lead after their own RBI, but the Mules weren't backing down. Redshirt sophomore catcher Gaven Strobel ripped the first pitch of the inning over the fence to tie the game at two. The Mules' once again took the lead in the bottom of the third, but Davenport scored four in the fourth inning. Junior outfielder Nolan Anspaugh put the Panthers up, 6-4, with a three-run homerun. The score didn't budge again until the eighth. After a double and a wild pitch got him to third, Garrett Pennington waited at third base. Two back-to-back walks put the Mules in scoring position, but a strikeout by redshirt freshman outfielder Brennen van Breusegen sent them back to defense. Micah Evans led off the bottom of the ninth getting hit by the first pitch. He advanced to third, but strikeouts by Stroup and Pennington ended the game in favor of the Panthers 6-5. 
  The current record for the Mules baseball team in 6-4. The team had a double header game on Feb. 27, the Mules had a rubber game. They won the first game against Rogers State University 5-2, but lost the second one 5-3. The next day they won 9-4 closing the series with a win 2-1. 
  The next game is at home on March 6 against Newman University.
About the Writer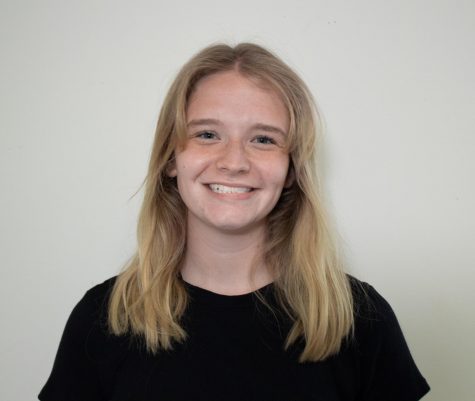 Emily Dickmeier, Photographer
Emily Dickmeier is a photographer for the Muleskinner. She is a freshman Digital Media Production student but hasn't chosen an emphasis yet. She is using...