Student Government President Justin Cobb Leads University
  For Justin Cobb, a junior double major in political science and international studies, a  typical day begins at 4:40 a.m. with ROTC training until 7 a.m., when he returns home to eat breakfast. The rest of his day consists of classes, attending meetings or skills training for the Ranger Challenge, before returning home to eat dinner, do homework and workout. 
  Cobb decided to join the military in high school, making him the fifth generation in his family to serve. He credits his father, Jeremy Cobb, who was a Sergeant Major in the Army, for his leadership interests.
  "I'm incredibly proud of him, of course. It doesn't surprise me. He's intelligent, outgoing and dedicated to things he goes to tackle," Jeremy said.
  Cobb's leadership is multi-faceted as it includes being involved with the University of Central Missouri's Reserve Officers' Training Corps, American Democracy Project, Homecoming Advisory Board and Student Government Association. Cobb was elected president of SGA in the 2020 spring semester.
  "SGA as a whole is charged with empowering the student voice, and as the president, it is my duty to take the charge on that by finding ways to serve the students," Cobb said. "This manifests in a number of different ways, but the main ones are searching out areas of improvement on campus for students, being the voice of the student body to the administration and also servicing in an administrative capacity to make sure SGA operates as smoothly as possible."
  Cobb said Emma Boessen, a junior early childhood education major, is an essential part of his support system. The two first met as freshmen in high school. Last spring, they got engaged on a hike at Grand Canyon National Park.
  "Emma is a terrific supporter and helps me balance everything," Cobb said.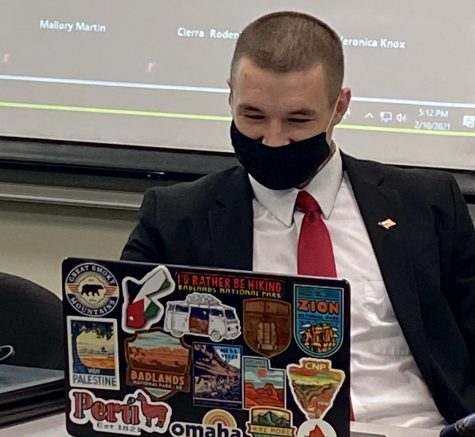 Boessen has been able to watch Cobb grow as a leader over the six years they have been together.
  "Seeing him go from the 15-year-old high school student to the man he is today has given me a lot of opportunities to see his leadership ability grow," Boessen said. "He is never afraid to tackle an opportunity or challenge to lead people. He just has a drive to make things better, and it's contagious. He is always going and working on something, whether that be helping me or bouncing from campus meeting to another campus meeting."  
  Cade Tremain, a sophomore political science major and SGA Secretary, said Cobb makes SGA enjoyable.
  "Justin makes SGA an extremely welcoming and exciting environment," Tremain said. "For me personally, I can always look forward to SGA meetings and events because I know that he'll be there to light up the room when he needs."
  Cobb also said his fellow ROTC cadets make it hard to not be inspired to lead, recalling a recent Ranger Challenge, in which there was 100% attendance for a six mile run at 5:30 a.m. with pouring rain, 15 mph winds and the temperature was 25 degrees.
  "The purpose and discipline of the Army really called out to me, and I applied for an ROTC scholarship my junior year," Cobb said. "When I received it, I had to decide what program I wanted to attend. UCM was perfectly located and the Fighting Mules Battalion is one of the top programs in the country and the best in the country. It was an easy choice."
  With plans to enter active duty as a military intelligence officer after graduation, Cobb says the ROTC is a foundation for his future.
  "ROTC is all about developing leaders for the Army of tomorrow. All aspects of leadership are taught and tested," Cobb said. "ROTC has taught me how to plan, how to command a formation, how to make decisions under pressure and how to motivate others. ROTC also instills a sense of confidence and pride that helps motivate me every day."
About the Writers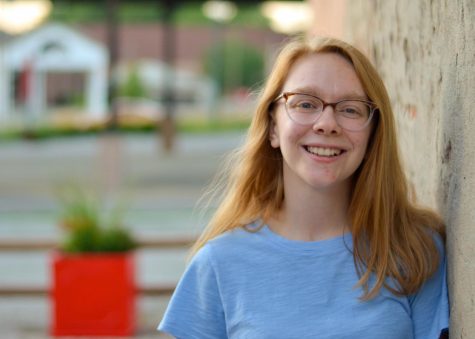 Madison Preston, Reporter
Madison Preston is a senior at UCM who is enrolled in digital journalism courses. She regularly submits pieces to be published at the Muleskinner.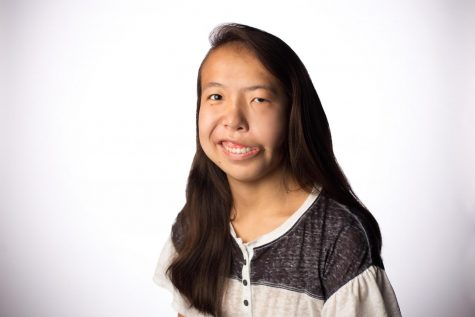 Meah Copeland, Sports Editor
Meah Copeland is a Sports Editor for the Muleskinner Newspaper. Her major is Digital Media Production with an emphasis in Sports Reporting and Broadcast....