Students Donate 4,362 Pounds of Food to Campus Cupboard
Nick Distefano and Abram Tabor
  Students from 12 different organizations built structures out of non-perishable food items to donate to the Campus Cupboard, on Monday Feb. 9. in the Student Recreation and Wellness Center . The sculptures were built as part of Donation Creation, one of several events held for the We Are UCM celebration. After the celebration on Friday, the creations were taken down and donated to the Campus Cupboard, totaling a weight of 4,362 pounds of food for those in need.
  Beth Rutt, director of student activities and the student recreation and wellness center said the event was one of many focused around the theme "We Are UCM. Education for Service." 
  "Since the model for the university is education for service, that's what we've been concentrating on on any of our projects," Rutt said. "We're trying to see how many hours of service our student body can donate in honor of President Best, president of our university."
  With a minimum requirement of 100 food items in their structures and only four hours to build, the students started working on their creations. 
  "There was a really great turnout, and they were really excited about it,"  Esther Ehino Ahkeituame, a graduate student with the Higher Learning Commission, placed in charge of the event, said. 
  Ahkeituame said that there were some big changes from the last Donation Creation, which was held in October of 2019. 
  "This year is quite different because we judge the winners based off of the pounds of food they donated and not their creation," Ahkeituame said. "So, many of the organizations were quite creative with that."
  Another difference from previous years is that all of the donated food goes to the Campus Cupboard. Normally, the food would also be taken to the Johnson County Food Center but COVID-19 precautions prevented that from happening this year. 
  While the end goal of the event was to give food items to those in need, Ahkeituame said that they really wanted to make it exciting for students. 
  "It's a different kind of service. Like, you're donating food, but you're having fun at the same time and also exhibiting what your organization can do," Ahkeituame said. 
  One organization that was part of the event was Ladies Inspiring Versatility, a group that helps build women's confidence and forms lasting friendships. The group submitted a sculpture modeling an Etch-A-Sketch with UCM spelled out on it. 
  "We decided to take place in Donation Creation because it is a fun way to give back to the community. Not only were we able to donate food, but we also got to make a cool display with the items we brought," organization president Emma Boessen said.
  During the We Are UCM Celebration, the winner of Donation Creation was announced, and first place went to the creation made by Delta Zeta and Alpha Tau Omega, which resembled a soccer field. The sculpture weighed 770 pounds.
  Freshman Libby Troutwine from Delta Zeta talked about her experience with the event. 
  "It was awesome," Troutwine said. "I liked it because it brought everyone closer together to do something that's really good, to help people around us."
  Corbin Sanner, a sophomore history major from Alpha Tau Omega, shared what he enjoyed about the build process.
  "I think my favorite part was really getting to buy the cans. The look that you see on people's faces as you're walking out with like three shopping carts full of cans is kind of priceless," Sanner said. "Also, I think it was going to a great cause, helping out local UCM students, people I may be going to class with or in other organizations with. So, I think it's a big thing to try and help those people out in any way I can."
About the Contributors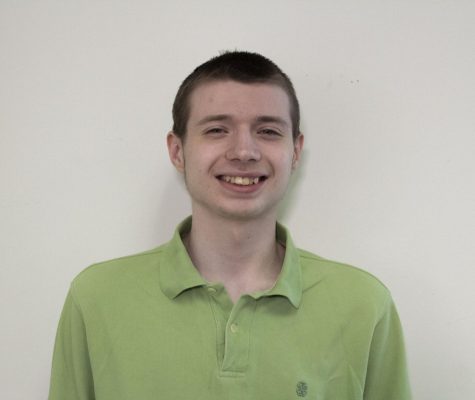 Abram Tabor, Reporter
Abram Tabor is a sophomore digital media production major with a dual emphasis in digital journalism and audio production. Abram is interested in pursuing...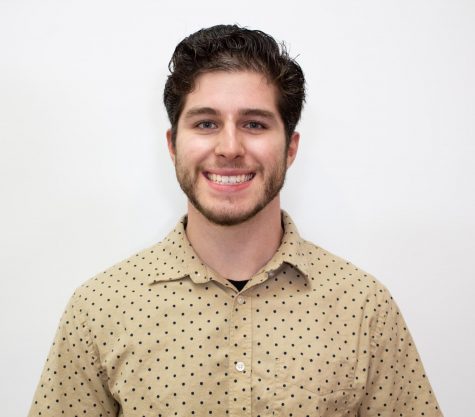 Nick Distefano, Reporter
Nick Distefano is a reporter for the Muleskinner focusing on broadcast coverage. He is a Digital Media Production major with a minor in sports communication.