Mule Spotlight: Jan Jansky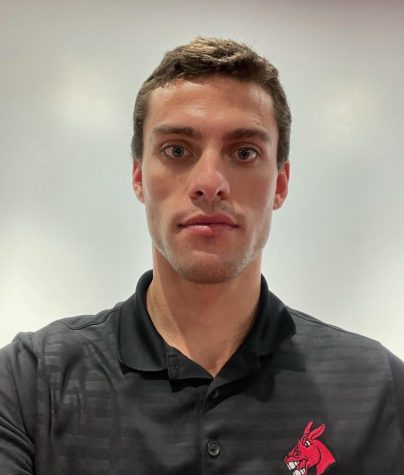 Born and raised in the Czech Republic, senior Jan Jansky was 12 years old when his physical education teacher told him he had a future in track and field, and from then on his determination and ability have made him an athlete to recognize.  
  "It got me to the United States and got me to college, which allowed me to have a totally different perspective and experience than I have ever had before," Jansky said. "The best part is the chance to meet people all over."
  The decision to join track and field certainly paid off for Jansky. In his teenage years, he was given the opportunity to represent the Czech Republic at international meets. He was able to travel to countries such as Slovenia, Hungary, Germany and Austria before attending the University of Central Missouri. 
  During his time at UCM, Jansky has earned many awards. He is a three-time Indoor Pole Vault All-American, 2019 Outdoor Pole Vault All-MIAA athlete, 2020 Indoor Pole Vault All-MIAA athlete, two-time MIAA Scholar-Athlete, two-time United States Track & Field and Cross Country Coaches Association All-Region athlete, named to the 2020 College Sports Information Directors of America Academic All-American First Team and has been on the MIAA Academic Honor Roll for four years. 
   Jansky's favorite highlight from his career was being named a 2019 indoor and outdoor champion. He was also named a three-time All-American athlete. His coaches and teammates witnessed the characteristics that helped him earn the recognitions. 
  "He is a great leader," head coach Kip Janvrin said. "His work ethic and determination are attributes that everyone should have." 
  While Jansky has been able to fill his trophy shelf, he has also endured challenges. Being from the Czech Republic, he had a language barrier to overcome. Jansky also had an issue of overworking.
  "I used to have a mental issue by kind of putting too much pressure on myself. It usually made me tired and unable to perform the way I needed to," Jansky said.
  However, hard work and practice were able to help him overcome it. Jansky and Janvrin were able to work on it over the years and improve Jansky's training.
  "I will say that initially, Jan might have been misunderstood," Janvrin said. "He just always wants to give one hundred percent, and it took him a while to train smarter and not harder."  
   More recently, Jansky has had a physical challenge, with a torn hamstring. 
  "I was fairly lucky to avoid injury until now,"  Jansky said. 
  Jansky's friend and senior teammate, secondary education major Christopher Goodwin, met Jansky his freshman year in 2017. 
  "Though we compete in different events, we always saw each other at the track and enjoyed conversations everyday,"  Goodwin said. 
  He and Jansky have grown closer with every year that has passed. 
  "Jan's work ethic is what I believe shapes him as a man. Whatever task you give him he will put all his time and effort to making sure it is done right. He is the first one to offer help and the last one to stop working,"  Goodwin said.
  Jansky has a bachelor degree in sports management with a minor in business administration. He is currently working on getting his master's in Business Administration with a concentration in management and organizational leadership. He is unsure of what the future holds, but has been searching for a summer internship that will lead to a full time job.
About the Writer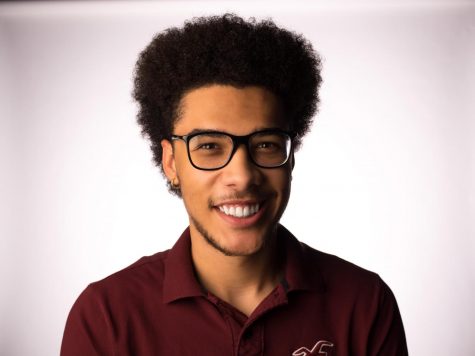 Zayin Barnes, Reporter
Zayin Barnes has been a sports writer for the Muleskinner since fall of 2020. His major is digital media production with a minor in communication studies.