To Spain and Back Again: COVID-19 Interrupts Study Abroad Experience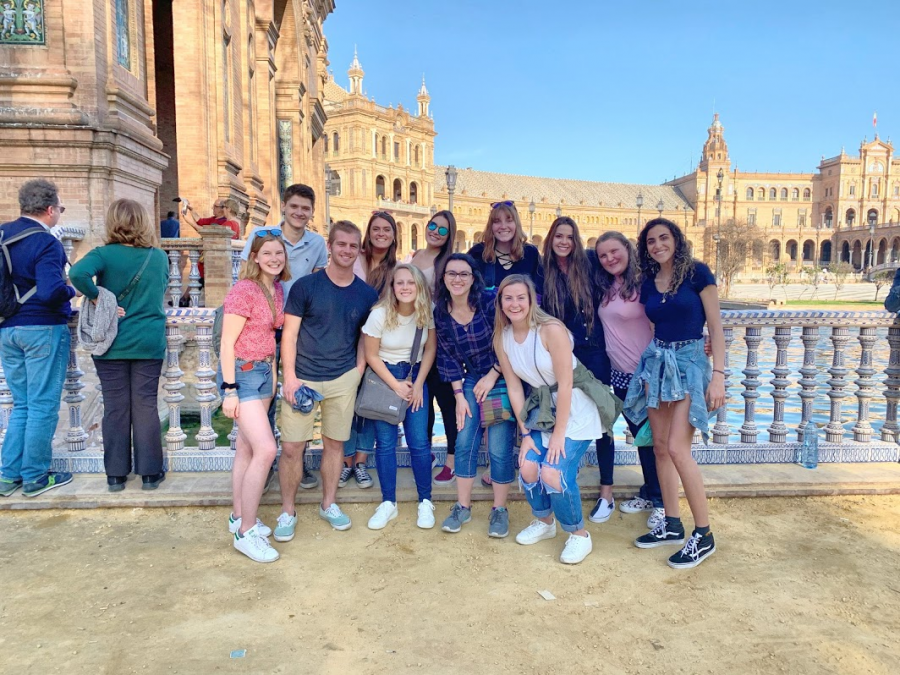 "Just like that the trip was over, and I had three weeks of classes online to finish with my professors being 7 hours ahead of me," junior Junior Gretchen Perlinger said.
  Perlinger hadn't expected to return to the states until March 30. However, her twelve-week study abroad experience in Spain ended prematurely, and she found herself at home on March 14. Perlinger attended The University of Malaga International Center for Spanish, which was already rumored to be sending international students home due to COVID-19.
  "There were rumors of us being sent home the week before we visited Barcelona which was March 6-8," Perlinger said. "We kept asking our study abroad coordinator, and he kept telling us we would be fine and finish the program. However, we all sensed the impending doom of being sent home early because we knew things were getting bad."
  Spain was a level three at the time, which according to the Centers for Disease Control and Prevention means it was a high risk country. 
  "The same day I left, the residence hall actually started taking our temperatures, and they had a few students with high temperatures in quarantine in their rooms," Perlinger said. "I found out from an email at 6:30 am (Málaga time) on March 12 that we would be leaving. They sent us an email instructing us to rebook the earliest flight home because the cases were rising, and it was no longer safe for us to be there."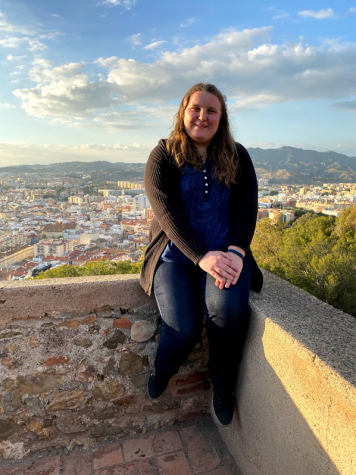 Perlinger, who had never booked a flight before, rebooked three in one night and packed up her entire life. When all her travel plans were confirmed, Perlinger only had time to say goodbye to her closest friend, Katie Hurley, who she met in Málaga Centro, a historic center where students met during meal times. Hurley felt various emotions when it came to Perlinger's abrupt departure from Spain.
  "It was a strange and tense time, as I'm sure it was for a lot of people, but I felt that she was lucky," Hurley said. "She would be able to see her family sooner than me, and that made me happy for her." 
  Hurley said she was upset that Perlinger had to leave because Perlinger was one of the few friends she had. To distract her from her friend's absence, Hurley said she forced herself to focus more on her schoolwork. However, that hadn't stopped Hurley from worrying about Perlinger.
  "I worried till she told me she was home safe with her family," Hurley said.
  Hurley said she and Perlinger still stay in touch. Messaging is the easiest route of communication because of the time difference. However, they find time to video chat and often find themselves laughing until they cry, enjoying each other's company.
  Perlinger left behind all her other friends — the members of the school choir, other USA study abroad students and professors. Her plans to explore Madrid and visit the Strait of Gibraltar were canceled. 
  "I just left," Perlinger said.  "Just like that, the trip was over and I had three weeks of classes online to finish with my professors being 7 hours ahead of me."
Three planes and a bus later, Perlinger was back home. Being back wasn't easy. She struggled with keeping up with the time difference and completing her daily assignments. Luckily, she had help from a few UCM professors, Señora Stephens in particular.
  "Señora Stephens was an absolute blessing during that time," Perlinger said. "She wasn't even in or teaching the classes I was taking in Spain but when I was stuck, she would do the best she could to help me out. She even went as far as making a video just for me, using the image of my textbook from Spain and walked me through some tricky grammar concepts."
  "I always enjoy helping any students that are motivated to learn," Stephens said. "I wanted to help in any way I could because I could understand the challenges that both students and instructors faced when everything was abruptly moved online." 
  In the end, Perlinger passed her classes. She doesn't know if she wants to study abroad again, however, if she does, she would like to go on a short summer trip. She said she sees her experience in Spain as growth. Perlinger feels more independent and ready to travel the world.
About the Contributor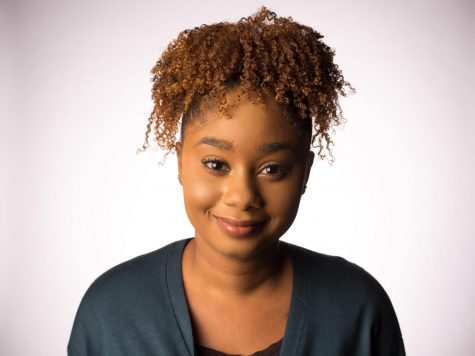 Annelia Nixon, Reporter

Reporter Annelia Nixon is a digital media production major with an emphasis in digital journalism and minors in communication studies and creative writing....