Junior Wins NACE Shoutcaster of the Year Award
  Junior computer science major Cody Bruckerhoff was recognized as the Shoutcaster of the Year by the National Association of College Esports. 
  The NACE Shoutcaster of the Year Award is an award started in 2019 by the National Association of Collegiate Esports. A Shoutcaster is someone who commentates esports gameplay to inform and entertain the viewers.
  In the world of esports, there are two different types of shoutcasters — color and play-by-play. The two work together to give the audience a well-rounded commentary of gameplay. 
  Play-by-play shoutcasters focus on the who and what of gameplay, naming players and commenting on what players are doing and how well they're playing. Color shoutcasters focus on the why and how — why did the player make that move, and how did they do it.
  Bruckerhoff engages in play-by-play and color shoutcasting with his commentating as well as his editorial work.
  "This award was a huge confidence booster in my casting, and I really do cherish it," Bruckerhoff said. "The award also has inspired me to go even harder with my casting just to see where I can fully take it down the road."
  Kordell Ballard, UCM esports Media Technician, submitted Bruckerhoff's name into the competition as a recommendation without Bruckerhoff's knowledge. 
  Ballard said Bruckerhoff's determination, knowledge, passion and drive among his versatile knowledge of multiple games qualified him for the award.
  When COVID-19 hit, the esports team hit a roadblock. When Bruckerhoff realized the Rocket League team was doing well, Bruckerhoff went to Ballard and took over casting for the team.
   "He did more with less," Ballard said.
  Michael O'Kuly, fellow shoutcaster and UCM esports team member, said, "We were really able to bounce off of eachother last year."
  O'Kuly, a junior software engineering major, and Bruckeroff have casted together in the past. O'Kuly said he was excited when he heard Bruckeroff had won the Shoutcaster of the Year award. He said Bruckeroff always puts in a high amount of effort and care.
  Assistant professor Steven Shattuck worked with the National Association of Collegiate Esports to form the esports team for the Mules and Jennies who love to play video games.
  "Cody winning shoutcaster of the year confirms that our team is on the right track," Shattuck said. "Cody won the award after our first year as a team and beat out shoutcasters from other universities with long standing and highly regarded programs."
About the Contributor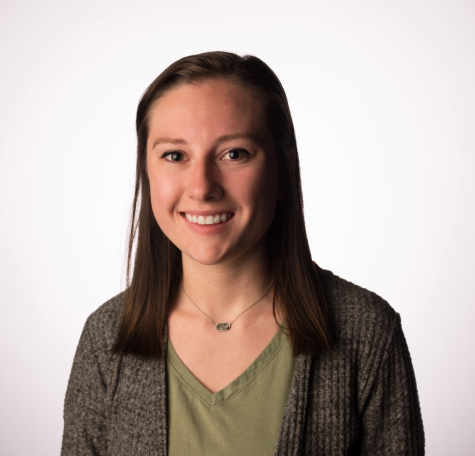 Carley Taylor, Muleskinner Minute Manager
Carley Taylor joined the Muleskinner in August 2018. She is currently the Muleskinner Minute Manager. In the past, she has held the position of News Editor...