Students Take Opportunity to Speak Up through Votes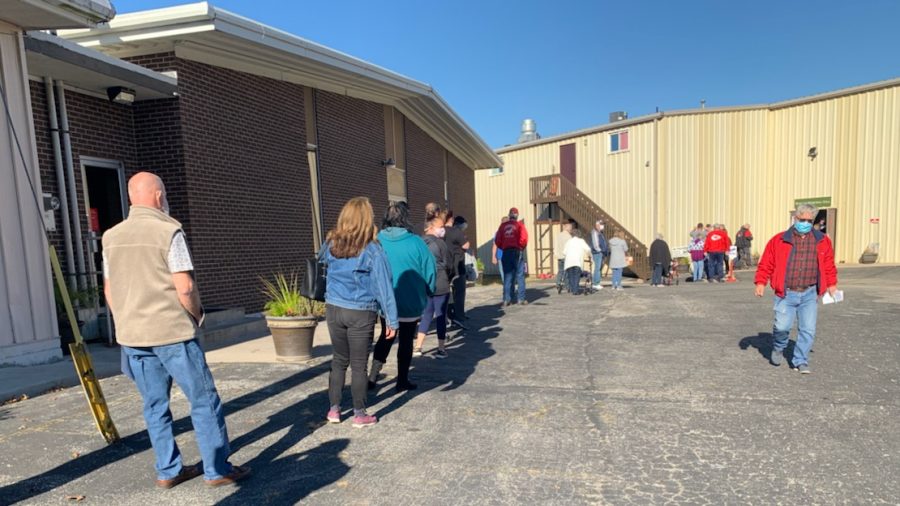 Although most current college students sat on the sidelines during the 2016 Presidential election, on Tuesday, they were able to cast their ballots for the first time and vote on the issues affecting them.
  According to the Center for Information and Research on Civic Learning and Engagement at Tufts University, this election saw nearly 10 million voters between the ages of 18 and 29 participate.
  Although UCM is located in Warrensburg, many students commute to campus or live elsewhere, so their polling places are out of town.
  Students from multiple colleges traveled as far as New Hope Baptist Church in Independence, Missouri to cast their ballot.
  "I never saw myself being someone who cared about voting a year or two ago, but with the way everything has gone down this year, it's made me super passionate about making my voice heard," Logan Darr, sophomore business major at Blue River Community College, said. 
  Many current issues have inspired young people to voice their opinions in this election, such as COVID-19.
  "COVID was not handled well in America at all, especially when you realize places like Australia are basically back to normal. I know circumstances are a little different down there, but they took it seriously and aren't hurting because of it."
  Polling places took extra precautions to ensure voters' safety, but that did not completely ease the anxiety that comes with voting for the first time.
  "This is my first time voting since I became a citizen and it was kind of nerve-wracking, especially with COVID because everyone was wearing their masks," Karen Bravo, senior Spanish and business management majors at Rockhurst University said. "I woke up at 5:00 to get to my polling place at 5:30, and I was able to get through the line and vote in 40 minutes. It was a new experience and I was able to vote, but I wish I would have known more about what I was voting for."  
  Although student voters are still young, they are able to find issues they connect with and impact their lives in a way that encourages them to make their voices heard.
  "Voting in this year's election was important to me because I felt like I was actually able to have a say in something that will directly impact my life," Isabel Calderon, junior occupational therapy major at Rockhurst University, said. "This year, I felt like I had the chance to be represented by voting, especially during such a challenging time for our country."