Marching Mules and Color Guard Rock New Uniforms

The University of Central Missouri marching band and color guard ordered new uniforms. However, production has been slowed down because of Covid-19, and the factory making them shut down for an extended period of time, delaying their arrival. 
  The old uniforms were "really worn out and not donatable," and the band wanted the new uniforms to be more comfortable and "symbolic,"  Director of Athletic Bands Julia Baumanis said. 
  The new uniforms will have the current seal of UCM on the right shoulder and the old "coffee stain mule" on the left shoulder of the uniform. The coffee stain mule is left over from the old uniforms, which was originally a portrait of the prize-winning mule of a state fair. 
  Junior Tim Campbell, instrumental music education major, said "I helped design the uniforms and I feel proud of how they look."
  Juniors Chad Fisher and Allison Quick, both instrumental music education majors, agree that the new uniforms look great. 
  "They're much less complicated to put on, and I think they will be more comfortable to wear," Quick said. 
  The color guard has already received their new uniforms. They assumed that with COVID-19, their season would most likely be cut short, so they saved money and are using tank tops and jerseys. The jerseys are football jerseys with the UCM logo on the front, a number on the back and the students' last names above the number on the back shoulders. 
  "I actually really like them," sophomore early childhood education major Paige Bockes said. "They're super cute and really sporty. They will work really well with football games to match the tone of school spirit. The glitter also adds an extra little pop. Color Guard loves everything to sparkle." 
  The numbers on the shoulders were chosen by the color guard members and each number has a special meaning for that student.
"I chose 19 because it's the year I started with UCM color guard, and my best friend chose 23 because it is the year she's graduating," Bockes said.
  Color guard director Allegra Wolff said, "Everyone really likes them. Our plan is to keep them as an option for apparel next year, and since we are going to Ireland in 2022 next fall, we'll get really nice uniforms for that trip."
About the Contributors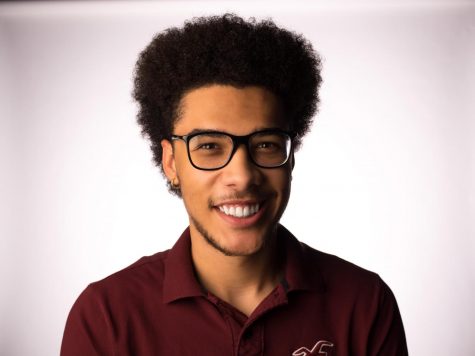 Zayin Barnes, Reporter
Zayin Barnes has been a sports writer for the Muleskinner since fall of 2020. His major is digital media production with a minor in communication studies.