The Classroom Beyond Campus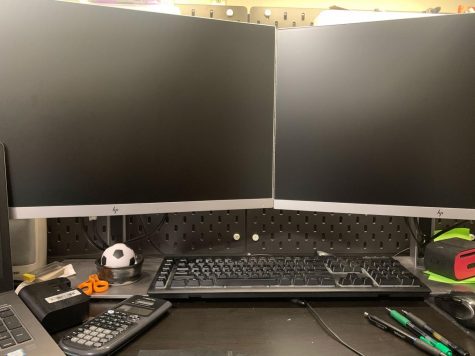 Bedrooms and dorm rooms are being transformed into the personal classroom and office of students across the country.
  Through the webcam, a made bed or a solid wall in an undistinguishable part of the house is in the background. However, outside of the view of the webcam is the reality for a normal college student — clothes everywhere, textbooks strewn about and dogs barking in the background.
  The classroom travels beyond the lecture hall for the nearly 20 million college students in America, according to the National Center for Education Statistics. COVID-19 has made that more true, with many classes being moved to an online format and utilizing Zoom.
  For about 9,959 students at the University of Central Missouri, a full day of classes now consists of a mixture of face-to-face classes and online classes.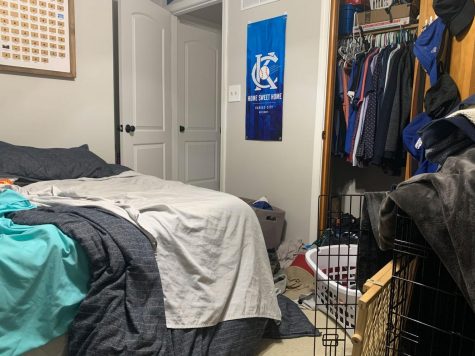 Classes via video conference have been able to bridge the gap between face-to-face classes.
  "My classes have been going really well," senior communication studies student Rebecca Baumler said. "My online Zoom class is actually not that much different than a face-to-face class."
  Students are learning how to balance online classes with the demands of face-to-face classes. 
  "I like the flexibility that online classes have allowed," junior political science student Veronica Knox said.
  However, synchronous online classes can present challenges for some students.
  "Zoom classes make it difficult to stay on top of work because it is so easy to just not be in class or mute and freeze the screen if you're not interested in the class," Mikey Gibson, a senior mechanical engineering technology student said.
About the Contributor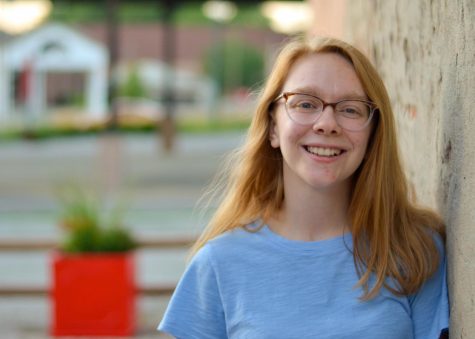 Madison Preston, Reporter
Madison Preston is a senior at UCM who is enrolled in digital journalism courses. She regularly submits pieces to be published at the Muleskinner.