Buckeye Acres Brings Fall Fun to UCM Families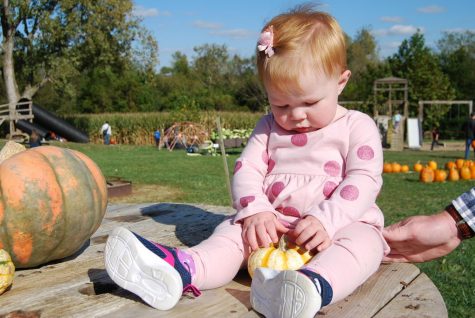 Pumpkins of all shapes and sizes lining the walkways, corn stalks over 10 feet tall shadowing children playing and the smell of apple cider wafting through the air is what makes Buckeye Acres a special place to visit. It is a small produce market, a few miles outside of Warrensburg, owned by Ohio natives Buck and Heather Counts. Their business brings a piece of Ohio to Missouri through the deemed term 'Buckeye,' a word most closely associated with Ohio.
  Buckeye Acres is open year round, producing many different variations of produce depending on the season. They grow strawberries, pumpkins, and blackberries. They're also known for the fresh meat they produce. Everything sold on site at Buckeye Acres is produced in Missouri.
  "The majority of our produce is grown on site," Heather Counts said. "In early spring, there are always things growing in the greenhouse. We tend to have vegetable crops almost year round, early spring through June also starts the berry season so strawberries, blackberries and other fruits." 
  The farm also offers products from outside vendors, like Polly's Pops, fresh breads and jams. Polly's Pops is a local soda producing company in Independence, Missouri. 
  "We always aim to get things from people within Missouri. We want things that our customers want to buy and ultimately consume, and if it's local, you know where it's coming from," Heather Counts said. 
  As the season changes to fall, the farm prepares for pumpkin patch season. Buckeye Acres employee Teresa Wheeler has worked at the farm for the past three years because she said she enjoys the excitement on the farm. 
  "My favorite part of the season is the kids, everybody who visits here is so excited," Wheeler said. "All ages, from field trip aged kids all the way to three years old. Everybody is happy." 
  Buckeye Acres hosts many customers all year long. They have things to do for every individual including playgrounds, corn mazes and photo stations to entice their older visitors. 
  "One of the things we try really hard to do at this particular patch is photo areas. We get parents, teenagers, all kinds of people and the fact that they're able to get multiple different photo ops really adds to their experience" Wheeler said.
  Senior UCM nursing major and mother Eden Oloff visited the patch with her family this season. 
  "One thing I've noticed is all the people are really friendly," Oloff said. "They have fantastic donuts and hot chocolate, and overall, the patch is just very family friendly. There is a lot to do because the pumpkin patch is nearby so you get to ride to and from, and the corn maze is really neat."
  Buckeye Acres is a hidden gem of Warrensburg. It has fun for people of all ages and offers a true taste of fall. 
About the Contributors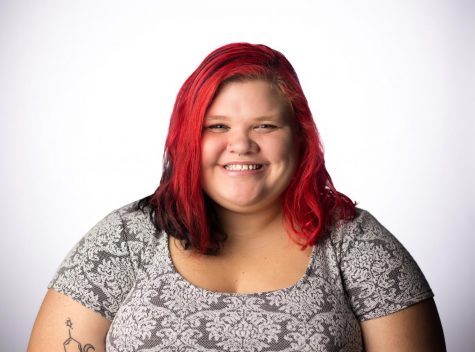 Katelyn Schuler, Reporter
Katelyn Schuler is freshman agricultural business management major at UCM. She started writing for the Muleskinner in Fall 2020. She has previously written...