Study Abroad Programs Delayed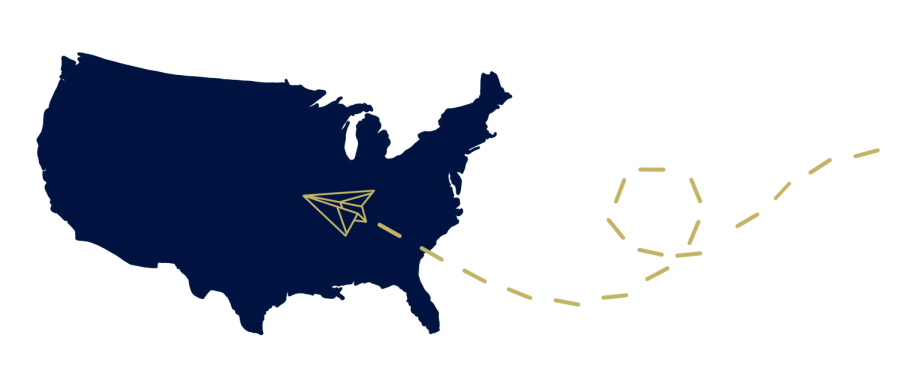 Written by Annelia Nixon, Reporter
October 2, 2020
  COVID-19 has been the root of many changes on the University of Central Missouri's campus. Normally, students are encouraged to start applying to study abroad one to two years ahead of time. However, the program was canceled during the spring 2020 semester after the mid semester closing, and it remained closed for the fall 2020 semester.  So, what came of those students who were supposed to study abroad for the fall 2020 semester and what should students do if they wish to study abroad in the future? 
  "Even from spring, we were advising them that it might not be possible," Matthew Chiesi, director of the study abroad program, said. "We are asking them what their plans are. Some of the students are still interested in studying abroad in the spring, and we can't guarantee that it's a possibility. So what we are doing is basically advising students and accepting spring applications with the understanding that it will likely be canceled." 
  Chiesi also explained some students missed their chance to study abroad because they are graduating this semester. 
  "We had a few emails from students who were disappointed," Chrystal Brown Bishop, a student worker at the study abroad office, said. "We had a few students who had to drop out because they have other classes that they have to take. Or they are graduating and can't study abroad anymore. A lot had to come back, and they were disappointed."
  One of those students who came back unexpectedly was junior Colleen Wright. 
  "It was a really hard adjustment to come home, especially because I was not anticipating it for another 3 months," Wright said.
  For the students who were not able to go abroad as planned, the Study Abroad Office has been working closely with them to ensure they are enrolled in classes at UCM. They are keeping notes on whether those students still want to study abroad later.
  Since those students were no longer able to go on their trips, their scholarships and grants were also affected. 
  "When we found out that it was really likely that fall would be canceled, we did not pursue giving any of those study abroad scholarships to students who would not be traveling in the fall," Chiesi said. "Once fall was canceled, we basically put a pause on that process, and we did not award any scholarships or grants for fall semester." 
  Chiesi said that grants for the spring 2021 semester are available, but scholarships are on pause because of the uncertainty.
  The Study Abroad Office has a list of factors that will determine if UCM students can study abroad for the spring. Some of those factors include the host country's willingness to accept Americans, travel restrictions put in place by the U.S. State Department and the Center for Disease Control and Prevention, the expectation that students can finish the semester in the host country and the host country's steps for health and safety. While UCM is taking precautions, so are the exchange students that were supposed to attend UCM this semester.
  "All of our incoming exchange students deferred, so they canceled for the fall," Chiesi said. "I don't know if they plan on coming later or if they just put off their plans."
  The study abroad program is struggling because of UCM's students' inability to study in a foreign country and the lack of incoming exchange students. 
  "We were definitely disappointed because we had good numbers and good projections for the fall," Chiesi said. "Had quite a few students who were interested in going out as exchange students, and we had quite a few interested in coming in. We were also looking at some promising numbers for spring too."
  As for spring 2021, Chiesi said, "I know of one student who wants to come. I think we will take incoming exchange students if we are able to."
  According to the study abroad page on UCM's website, the program is accepting applications for spring and summer 2021. It also notes that they are in contact with their partners both internationally and locally, and UCM is keeping an eye on travel advisories. This is to ensure students can study abroad. However, Chiesi said traveling abroad as an exchange student  does not look promising anytime soon.
  "I don't see any evidence that things are promising at this time. The country by country [travel] advisories are still pretty high. A number of countries like Ghana, for instance, there is almost no travel in or out of their borders."
  He said he thinks 2022 might be the year things start to look up for the program. Chiesi was unable to recommend a country suitable for travel for UCM students at this time. 
  "I think right now, as things are currently, I don't think there is any location that looks better than another."
  He said any country he could recommend as being safe would be nothing more than speculation and assumption. Continuing to follow travel advisories for both America and other countries is the best route to take when considering host countries for UCM students.
  If students are interested in studying abroad as soon as possible, they are encouraged to plan their courses carefully so they can graduate on time. They should consider traveling closer to 2022, especially if traveling before then is still considered dangerous or risky. Speaking with a success advisor can be of great help when planning to study abroad. Working with the Study Abroad Office to learn about programs that can have good classes for their chosen field of study is essential. It is also recommended that students wanting to study abroad in the short term should apply for faculty-led programs. In the case that the group must come home, students would not be alone on that journey. 
About the Contributors
Annelia Nixon, Reporter

Reporter Annelia Nixon is a digital media production major with an emphasis in digital journalism and minors in communication studies and creative writing....