City Deficit Could Close Warrensburg Animal Shelter
Written by Skye Melcher, Features Editor
September 30, 2020
   Warrensburg City Council met on Sept. 14 and decided to help fund the shelter until the end of the year. 
  During a Warrensburg City Council meeting on Monday Aug. 10, Finance Director Marcella McCoy proposed four plans to help decrease the General Fund deficit of $929,450. Two plans suggested eliminating animal shelter services, while the others would eliminate several general fund positions in the city. 
  The General Fund has a projected revenue of $10 million and expenditures of $10.9 million and McCoy said the plan is to eliminate as much of the deficit as possible and to propose at least $500,000 in service cuts.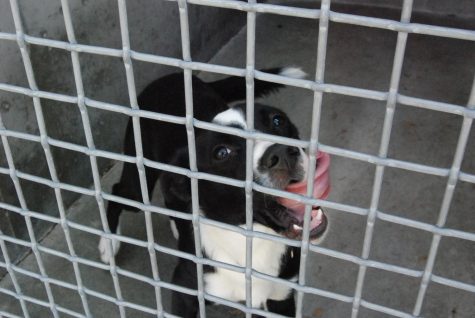 Mason Wirsig, president of the Warrensburg animal rescue board, said, "State law requires cities to perform certain basic functions, and the animal shelter is not on the list." 
  Warrensburg animal shelter manager Kayla Frank was notified about the defunding proposal to city council  before it was publicly released and attended the meeting to defend the shelter. 
  "If the shelter was to become defunded and there were no alternative options, it's just detrimental," Frank said.
Although a decision has not yet been made, the staff at the shelter and community volunteers have come together to find solutions. 
Frank said, "I think it's safe to say that people felt very upset because they're so passionate about something, and when you're very passionate about something, and someone tempts you with a 'hey we might take this thing away,' I think you get people's attention very quickly."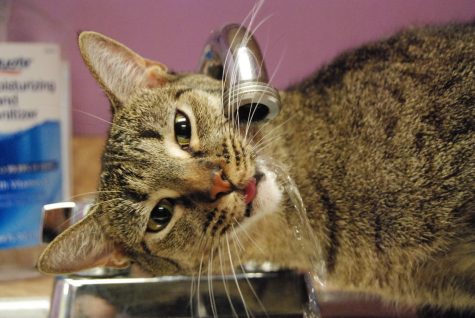 A non-profit organization, Warrensburg Animal Rescue, has announced it is working with Frank as volunteers to save the shelter. 
  With the possible closure, the animal shelter had to transfer all the dogs to other no-kill shelters like Wayside Waifs in Kansas City, Missouri and Prairie Paws Animal Shelter in Ottawa, Kansas. Frank said when transferring dogs, they always make sure they do their research so they know that the dogs will be taken care of. They are hoping to have the cats adopted before the closure and if not, they will find people willing to foster until a solution is found.  
  Olivia Bloom, vice-president of Warrensburg animal rescue board, said, "Shelters and rescues work best if they work hand and hand, and it's a huge network of people that share information, share resources, reach each other when they need help, and it helps everything work a whole lot better."
About the Contributors
Skye Melcher, Features Editor
Skye Melcher has been working for the Muleskinner for two years. She writes, edits and distributes for the newspaper. Her background in digital media production...