Bowling team off to fast start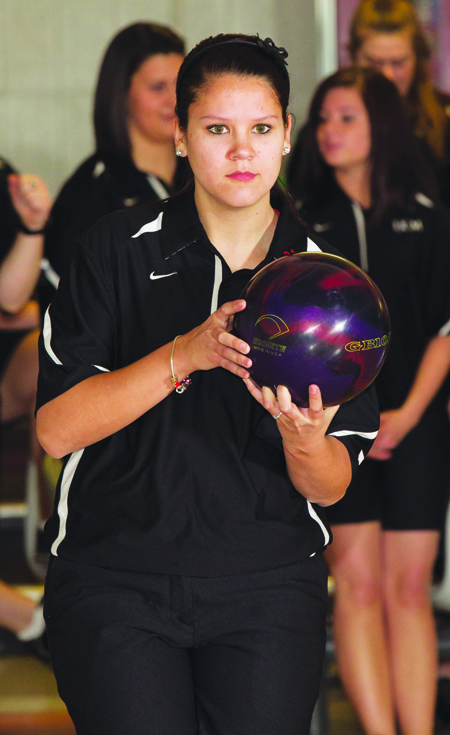 Story by Alex Agueros, for The Muleskinner—
The No. 6 Jennies bowling team travels to Midlothian, Va. this weekend to compete in the Virginia Union University Jeannette Lee Invitational.
The Jens have enjoyed success at this tournament, winning the past two years. And after placing first or second in each of their first four events this season, the team expects another victory in Virginia.
"There aren't a lot of strong teams at the tournament," senior Natalie Jimenez said. "I definitely think we're going to win it."
The Jens began their season with a second-place finish in the Newman Mid-State Invitational, a tournament that saw Jimenez and fellow senior Kelli Schroeder bowl three 200+ point games each.
The Jens travelled to Fairview Heights, Ill. for the McKendree Duals after that and placed five players in the top-10, and secured a perfect 8-0 record.
Continuing their road success, the Jens claimed the championship title at the Valparaiso Invitational in Indiana. Jimenez, junior Kara Richard and freshman Mary Wells placed in the top-10, with Jimenez earning an All-Tournament selection.
At the UMES Hawk Classic, the Jens finished second only to the host school, No. 1 Maryland Eastern Shore. The Jens still managed to post an 11-2 record in the tournament, and Jimenez set a UCM record for average score per game (247.4).
The Jens have earned their confidence from past excellence. And after starting off the season with two victories and two second-place finishes, piling more wins to the record assists in their national title chase. After finishing seventh in consecutive years at the NCAA Championships, this season's fast start provides realistic hope for a national title in 2013.
"In the four years I've been here, I think this is the best team UCM has had in a very long time," Jimenez said. "The greatest challenge that could get in the way of a national title is ourselves. There's not another team out there as strong as we are."
The Jeannette Lee Invitational begins Friday at 10 a.m., and runs through Sunday.