Jennies soccer advances to Central Region title match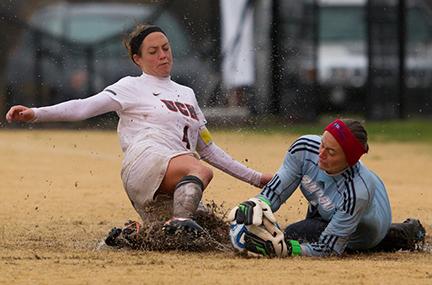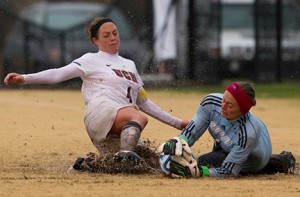 (WARRENSBURG, Mo.) — The Jennies soccer team defeated No. 8 Southwestern Oklahoma State University 3-0 at a rainy South Recreation Complex Sunday afternoon in the second round of the NCAA-II Central Regional.
With the win, the Jennies (16-2-4) advance to the Central Region Title Match and will battle Minnesota State University (17-1-3) at 1 p.m. Friday on the campus of Grand Valley State University in Allendale, Michigan.


The Jennies took a 1-0 lead in the 19th minute of the match with Southwestern Oklahoma (20-1-1). Becky Lackey hammered a pass from Carly Stanley into the back of the net from 25 yards out. It was Lackey's seventh goal of the season and Stanley's fifth assist.
Stanley picked up her team-high sixth assist just six minutes later when she found Alexis Robbers dashing toward the left side of the box. Robbers controlled the ball and slid it home for the 2-0 lead. The goal from Robbers is her team-high 10th of 2012.
The Jennies went into halftime with a 6-3 advantage in shots taken and 4-2 edge in corner kicks.
After dishing out two assists in the first half, Stanley found herself on the receiving end of a Kayla Shain cross in the 60th minute. She converted on the right side of the box for her fifth goal of the season, giving the Jens a commanding 3-0 lead, a lead they would not relinquish the final 30 minutes.
Shain and Stanley both have a team-high six assists.
The Jens out-shot the Bulldogs 10-4 in the match, including a 9-5 corner kick advantage.
Jennies goalkeeper Morgan Hartzler went the full 90 minutes between the pipes, making three saves, picking up her eighth shutout while improving her record to 9-1-2.