Central falls to Lindenwood 59-51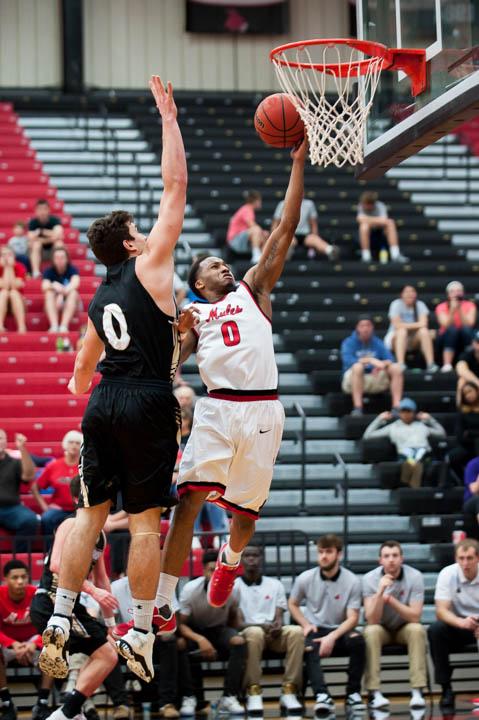 By MULESKINNER STAFF
(WARRENSBURG, Mo., digitalBURG) — Mules basketball fell to Lindenwood 59-51 Saturday, Feb. 18, at home, marking Central's second straight loss.
DJ Richardson led the team in scoring with 16 points on 4-of-9 shooting, while going 3-of-6 from behind the three-point line. Spencer Reaves was the only other Mule to break double-digits, scoring 11 points.
The Mules went 18-of-47 for the game for 38 percent, and made 5-of-16 three-point attempts for 31 percent.
Central will take on Missouri Southern in their final MIAA road game of the season Thursday, Feb. 23, in Joplin. Tipoff is set for 7:30 p.m. at the Leggett & Platt Athletic Center.
For more photos of the game, visit the Muleskinner Facebook page.