Chick-fil-a reopened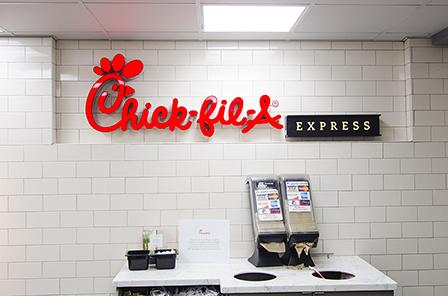 By STEVEN SPEARS
Managing Editor
(WARRENSBURG, Mo., digitalBURG) — Chicken nuggets and waffle fries are back on the menu as Chick-fil-A has officially reopened.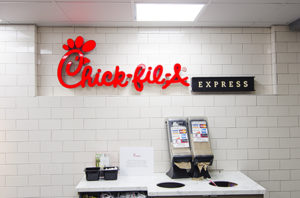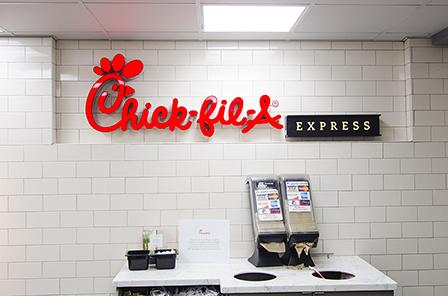 Chick-fil-A has been closed since the summer in preparation for the restaurant's move to the lower food courts in the Elliott Student Union. The completion date for Chick-fil-A's new location was initially set for Sept. 26, 2016, but it was pushed back while the university upgraded the location's ventilation system.
The Muleskinner reported in August 2016 that the UCM Board of Governors approved $100,000 to purchase a new ventilation hood for the restaurant. The ventilation system previously in place did not meet Chick-fil-A's corporate standards, according to a board of governors briefing paper.
The $100,000 only covers the cost of the ventilation hood, not the addition of a new vertical shaft that replaced the old serpentine ventilation system. Funding for the ventilation improvements was provided through Union auxiliary funds.
"We really did not understand fully the scope and magnitude of the deficiencies early on," Jim Halcombe, Sodexo resident district manager, told the Muleskinner back in August. "So that was cumbersome and troubling to us and it took a while for us to fully understand where we stood and where we needed to go."
A Chick-fil-A kiosk was open to students while the full-service location was unavailable throughout Fall 2016. The kiosk only served the restaurant's classic chicken sandwich.