Experiencing culture shock while abroad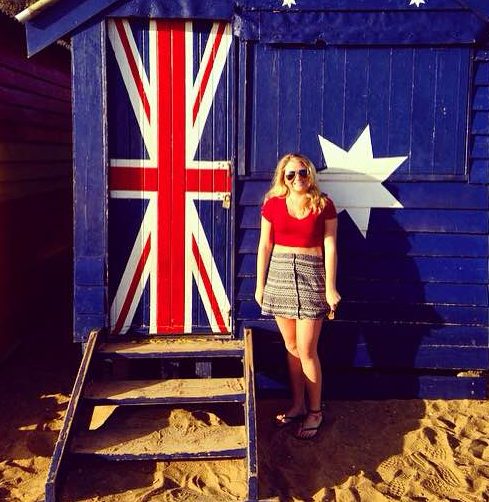 By JESSICA FRASER
Reporter
(WARRENSBURG, Mo., digitalBURG) — When Anthony Morris moved to France to study business administration, he looked forward to learning new skills in a unique environment. After months of planning, travel and paperwork, Morris had no clue that International Business Negotiations would be one of the most difficult classes he would ever take.
"It was our third week and we had to run through these scenarios all the time," said Morris, a senior studying business administration. "In this program we had, it was not just you and French students, it's not just you and American students who speak English, it's students from a bunch of different countries around the world who may be able to speak a little bit of English."
Morris said one of his earliest assignments while studying in France was a debate. He said his professor paired him with an international student from Russia, and Morris quickly learned that she was not going to back down.
"She absolutely destroyed me," Morris said.
Morris said the class got better as time went on, but the debate experience haunted him throughout his program. He struggled to adjust to a new country, language and society as he took on challenging classes. He took seven business classes over the course of the spring semester.
"I studied abroad because I wanted to broaden my horizons, and I knew if I wanted to go out into the field after this semester I would need international business experience," Morris said. "I decided that study abroad would be the best way to get that on my resume."
Megan Duffey, senior sociology major, said she also struggled with culture shock when she moved to Australia.
"The size of Melbourne was a huge adjustment," Duffey said. "I grew up in a town of about 5,000 (people) and Melbourne has about 4 million."
As Morris and Duffey settled in to their programs, they looked for ways to feel more at home.
"It was difficult at first," Morris said. "I adjusted by trying to learn the language…second was just taking everything in, adjusting to the way they do things: the culture, the way they greet people, everything really."
Duffey said her friends and family helped her adjust to life in Melbourne.
"I was incredibly fortunate to connect and make great friends with people from all over the world," Duffey said. "Being away from family was difficult sometimes, but they were such a great support system for me."
Itzel Sanchez, junior photography major, was fluent in Spanish when she moved to Madrid. Instead of struggling to fit in to a new culture, Sanchez said she tried to embrace their similarities.
"I never really ever felt out of place," Sanchez said. "Again, it was easy for me because I knew of the language, and I feel like as different as the two countries are, the people of Mexico and Spain are so similar."
Over time, Sanchez said she realized Spain had its own unique customs and culture.
"I studied in a local university where I was surrounded by Spanish 24/7 because I also stayed in a homestay," Sanchez said. "It impacted my college experience because I became more aware of how little Spanish I really knew and it made me understand and appreciate different cultures. You see different ethnicities around campus but once you live in their country, do their routine, live life in their shoes, it truly does broaden your mind."
After spending time abroad, Morris, Duffey and Sanchez said they returned to UCM with more insight into who they were as individuals and what the world had to offer them.
"It has boosted my independence so much," Duffey said. "Living in a new country alone makes you realize just how capable you are."
Morris said studying abroad gave him a clearer understanding of how business works worldwide.
"It's one thing to sit here in the classroom and hear about how things are in the world, trading between companies that are oversees, but when you go out and actually see it for yourself it helps you understand it that much more," he said.
Charlie Ambrose, interim study abroad advisor, said culture shock is one of the many benefits of studying abroad.
"The word we often hear from students when they return, and a word I myself used after I returned from abroad, was that the experience was 'transformative,'" Ambrose said. "Students who study abroad take the courageous plunge outside their comfort zone, live in a completely new culture, often for an extended period of time, and it inevitably changes them as a person."
Ambrose said studying abroad is the best choice students can make while attending UCM.
"You will learn and experience more than you can imagine about the new culture in which you live in," he said. "And there really is no better time to travel and find a new adventure in your life than studying abroad."