Mules pitchers take the mound after college
By STEVEN SPEARS
Managing Editor
(WARRENSBURG, Mo., digitalBURG) — Four pitchers from last season's MIAA championship team were picked up by Major League Baseball franchises this summer, bringing the total number of Mules in the MLB to 74.
Grant Gavin and Lucas Williams were selected in the 2016 MLB Draft in June. Gavin was drafted in the 29th round by the Kansas City Royals, and the Houston Astros grabbed Williams in the 40th. Ethan Westphal and Tyler House were signed as free agents last month with Westphal going to the Colorado Rockies and House signing with the Tampa Bay Rays.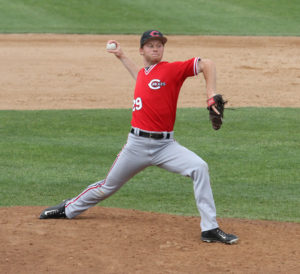 "I think that's the culmination of all their hard work," said Mules head coach Kyle Crookes in a phone interview. "Almost every baseball player's dream is just to have the opportunity to play at the highest level."
Crookes said the Mules' coaching staff had some idea about who would get picked up, but nothing was confirmed.
"There's no way to assume and there's no way to guarantee any of that stuff is going to get done," he said. "But we certainly weren't surprised by it."
Gavin told the Muleskinner in June that seeing his name on the draft tracker was humbling.
"Baseball has been my passion ever since I can remember," Gavin said. "And to have the opportunity to play after college is a culmination of a lot of hard work and dedication."
Since joining the Arizona Rookie League Royals, Gavin is 2-1 with a 1.41 ERA and 31 strikeouts in 32 innings pitched. Gavin said he expected to be drafted at some point.
"I had a few teams talk to me leading up to the draft," Gavin said. "I went to a predraft workout with the Royals at Kauffman Stadium (in June) which went really well. So I knew they were interested in me."
As a lifelong Royals fan, Gavin said being drafted by Kansas City was very satisfying.
"When I saw my name (on the draft tracker), I just thought about how far I've come from when I was young and I would play catch with my dad, to being picked by the Royals," Gavin said. "Ever since I can remember, I have been attending Royals games. They have been my favorite sports team my entire life.
"Being drafted by my favorite team is a surreal feeling and I couldn't be happier to be a part of their organization."
Williams is 1-1 with 11 strikeouts in 17.1 innings pitched for the Greeneville Astros, one of Houston's minor league affiliates. Despite having a good season with the Mules, he said he didn't anticipate being picked up, but things just kind of worked out.
"I wasn't really expecting to be drafted," Williams said. "After the season, I wasn't in contact with anyone until the final day of the draft when Mr. Stevenson (the Houston scout) gave me a call and said that they were thinking about taking me … It's a pretty surreal feeling."
Like Williams, Westphal said he didn't expect to get drafted. So as the draft came and went, he was prepared to keep working in the hopes of getting noticed.
"So I just went about my business and kept working out to stay in shape and waited to hopefully get a call and get signed to a free agent deal," Westphal said. "I knew there was a chance I could get signed after the draft since there were a couple teams that were interested in me. So I just kept throwing and waiting for the phone to ring."
He started pitching for the Green Bay Bullfrogs in the Northwoods League when he got the call.
"Three days into playing for them I got a call from the Rockies, and they said they were ready to offer me a deal," Westphal said. "And obviously I was stoked and more than ready for an opportunity to play professional baseball."
Westphal has pitched 20.1 innings with the Grand Junction Rockies, recording 20 strikeouts and a 4.43 ERA. Most of the innings have come in long relief situations.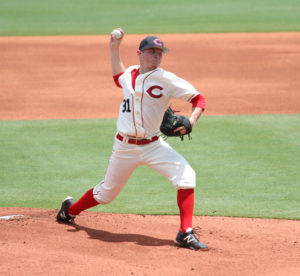 "It was a little overwhelming to start, but after you throw your first pitch, it sinks in that it's still baseball – the same game you've been playing your entire life," Westphal said. "So getting into a routine here has been nice, and I am settling in just fine."
House was also signed as a free agent. After the draft had passed, a scout for the Rays called and asked if he was still interested in playing baseball at the professional level.
"I was more than interested," House said. "It was my lifelong dream finally coming true."
House now plays for the Gulf Coast League Rays.
"I kind of was expecting to get picked up but it didn't really matter to me if it was through the draft or free agency, as long as I was given a shot to show what I can do."
House has shown what he can do for the Rays, going 2-2 so far with three saves in 14 innings pitched. He has struck out 11 and has a 4.5 ERA.
"It was an overwhelming feeling to get back on the mound but this time with 'Rays' across my chest," House said.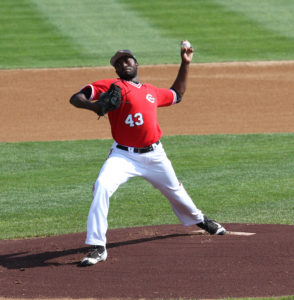 Moving forward, the Mules will have to work to replace the talent they lost on the mound to the MLB. Crookes said the pitchers who were signed by professional teams left a void that needs to be filled next season.
"Those were big roles that they're leaving," Crookes said. "But you never know in terms of the following year how guys will step up and fill those roles until they do it. But that's the exciting part about it."