No. 8 Jennies shut out Mary 7-0 in home opener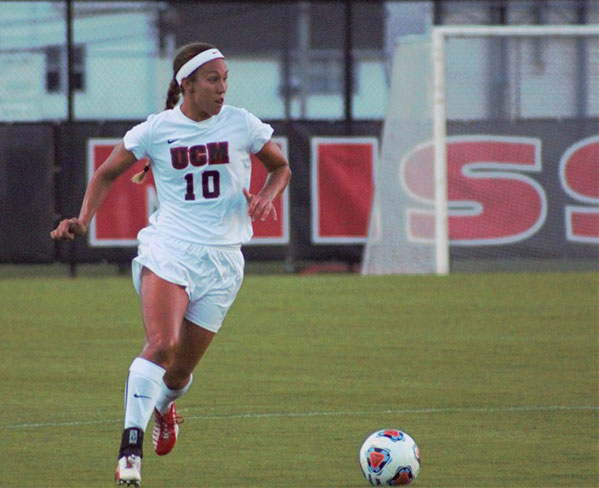 By ALEX AGUEROS
Sports Editor
(WARRENSBURG, Mo., digitalBURG) — No. 8 ranked Central Missouri soccer played their first home game of the season Thursday hosting Mary University. The Jennies attack scored four goals in the first half and three in the second en route to a 7-0 victory.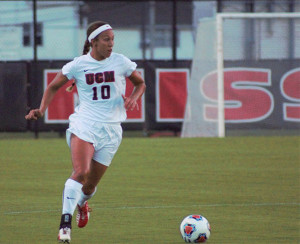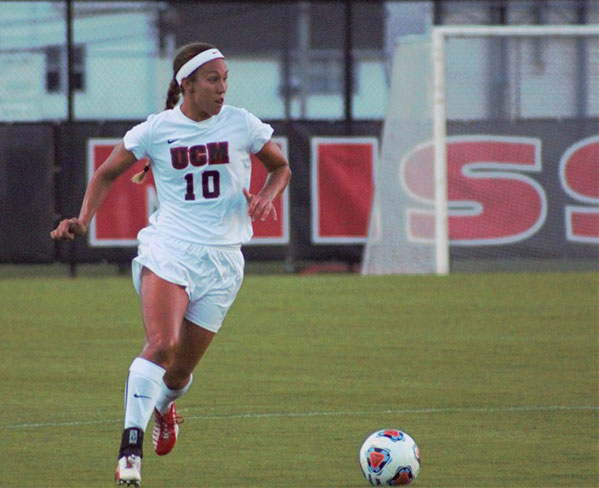 Junior defender Abby Rhodes scored 3 minutes into the game. She scored on a header from a corner kick that floated over the head of Marauders goalkeeper.
Three goals in 10 minutes from senior Julie Ireland, sophomore Megan Woolley and junior Hannah Pyle gave the Jens a four goals to none advantage at half.
Head coach Lewis Theobald said the team attack was dynamic. The Jennies are transitioning to playing with three forwards from having two strikers last year.
"We were playing with two (forwards), but I think getting a third one out there will be a big difference and puts the other team under a lot of pressure," Theobald said. "The delivery to them also has to be good and I thought our midfield did a good job delivering good passes."
Ireland scored again in the 76th minute. Redshirt freshman Jada Scott headed the ball towards the penalty area when Ireland slid and beat the Mary goalkeeper, striking the ball into the net.
Sophomore Allison Stanley deflected a pass from freshman Emily Griffin in front of the goal for the sixth UCM goal. Three minutes later, sophomore Baylie Edwards sliced a pass to a running Mikala Modiri who finished the match's seventh and final goal.
Central Missouri (3-0-0) outshot Mary 28-9. Sophomore goalkeeper Ana Dilkes recorded four saves on the match. The Jennies host Minot State Saturday at 1 p.m.