Business owner converts home into art center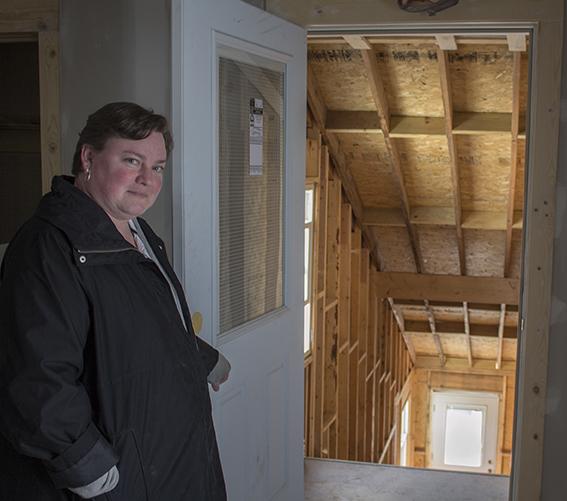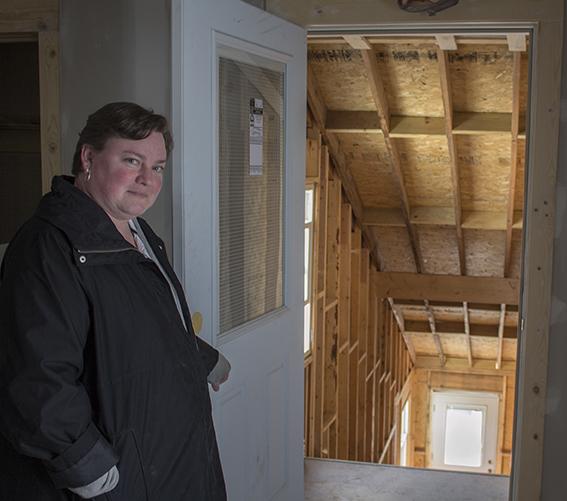 By ROB CURRY
(WARRENSBURG, Mo., digitalBURG) — Downtown Warrensbug is about to welcome a new hub for the arts, Digress Arthouse, under the direction of Carla Prael, former study abroad coordinator for the University of Central Missouri's International Center.
Digress Arthouse: What's in a name?
"I had a plan, and things changed beyond my control," Prael replied. "I took a left at Albuquerque so to speak. I digressed."
Prael planned to retire from UCM, but her position was eliminated after the department was restructured. Prael took the change and ran with it. She began remodeling the home at 112 Gay St. in January 2014.
Prael's art house is a multi-functional building on the corner of Gay and Maynard streets, just across from the Johnson County Courthouse. In addition to housing an art supplies store, the business will offer fibers classes, sewing machine repair, movie nights and a gallery of consignment art. Impartial jurors will evaluate works of art for sale. Prael said she has candidates in mind but declined to name them to avoid outside influence.
A fully furnished apartment is currently available for rent on the third floor, with a new staircase leading to a second-floor foyer.
"I want (Digress) to fill niches to complement what is already in the community, not duplicate," Prael said.
She purchased the 120-year-old home in December 2013, and the long process of renovating the house began a month later. She emphasized preserving as much of the home as possible, while updating it to meet city code.
"I hate to see old buildings neglected and destroyed," Prael said.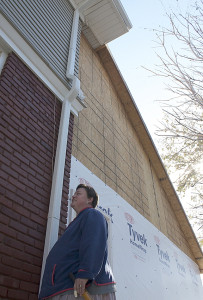 A crew is installing drywall, and a fine dust coats the floor. The building has undergone extensive change and construction. Five generations of electrical work had to be updated, as well as plumbing, tearing off the porch enclosure, restoring the original brick-front and pouring concrete.
Prael said she wanted to open for business in January, but that was pushed back following a city code review. Now she anticipates opening in April. One stumbling block was the construction and re-construction of the staircase added to the rear of the house to meet city code.
Winter weather also delayed exterior work, including painting, siding and roofing, but Prael said she enjoys the process, and doesn't shy from hard work. She was a farmhand on her father's farm, built machinery with him, and painted houses while in school. She finished her Master of Fine Arts in watercolor at UCM in 1997.
"I'll be happy when it's all done, but I'll also miss it," Prael said. "I've been working with wonderful people, and I'm going to miss seeing them. There are really great tradespeople in this town."