PHOTOS: Behind the scenes at the ALCS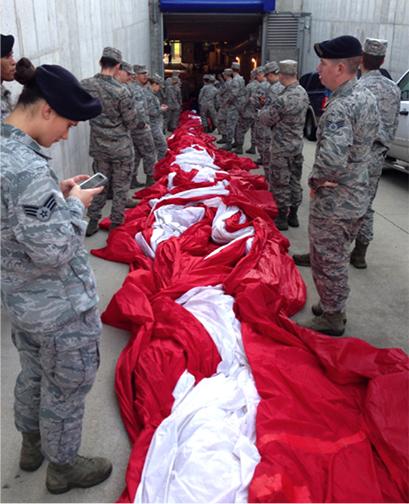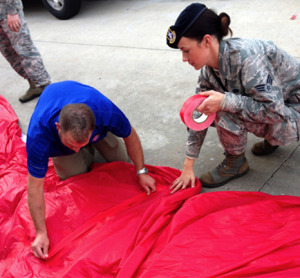 Photos by HEIDI TULEY
University of Central Missouri senior Heidi Tuley was one of 120 military personnel who helped unfurl the 300-foot American flag during Game 3 of the American League Championship Series Oct. 14 at Kauffman Stadium.
Tuley, of Philadelphia, Missouri, is a staff sergeant in the Missouri Air National Guard, 131st Bomb Wing based at Whiteman Air Force Base. She is a digital media production major at UCM, studying film.