Homeless Help: 'We're better when we work together'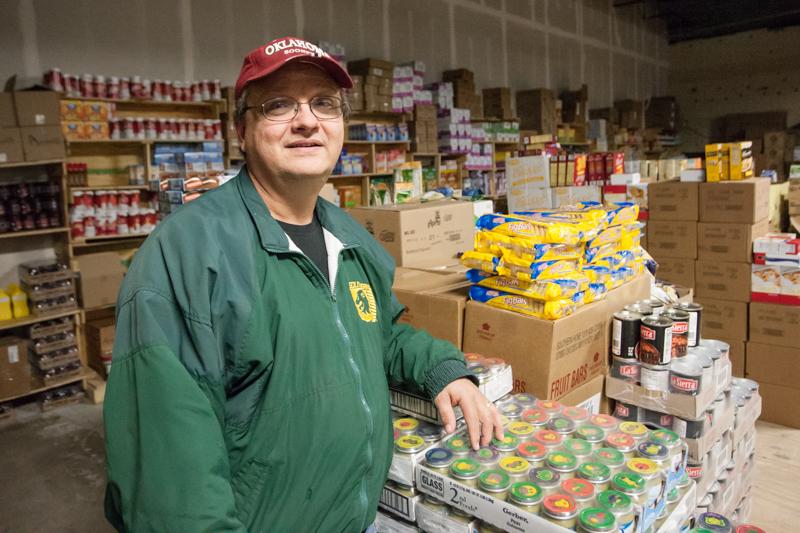 Editor's Note: This is the first in a series of stories about community partners who are helping to assist local people in need.

Story and photos by Taz Hall

(WARRENSBURG, Mo., digitalBURG) — A handful of community leaders have banded together to build relationships with members of Warrensburg's homeless community.

"Our ultimate desired outcome is to help people move from dependency to self-sufficiency," said Bob Vickers, executive director of Johnson County United Way. "The way that we do that is through building relationships."

Vickers manages Servant's Open Door, a food distribution center located in a warehouse donated by local developer Jerry Franklin behind Dollar General in Warrensburg.

The mantra Vickers and his community partners live by is: "We are better when we work together."

It is through this concept that Johnson County's community leaders organized programs like Project Community Connect and the Point-in-Time Count. These programs utilize large groups of volunteers from local nonprofit organizations, businesses, churches and the University of Central Missouri, which work together to evaluate the needs of Johnson County's homeless and underprivileged community and connect them with vital resources that they need.


Vickers first realized Warrensburg's need for Project Community Connect  during his work for Sedalia's PCC event in 2011. UCM has hosted the project the past two years where different community organizations assembled to provide counseling services, connect people to different resources and provide basic household supplies.
"Quite a few Warrensburg folks came over for it and some volunteered while many others received services," Vickers said. " I approached them about doing a Project Homeless Connect in Warrensburg and it all came together for the following year. "
A third PCC event is scheduled for Oct. 3, 2014.

Vickers does not take all the credit. Still, many of his partners have expressed gratitude for his help.

"He kind of led the first project homeless connect that we did in Warrensburg," said Suzy Latare, a director for this year's Point-in-Time Count. "It was a team effort, but it was successful because Bob was involved. He also helped us (Johnson County Cares) with our very first homeless count. He really helped us get off the ground with that."

Since Vickers helped the group in 2010, Johnson County Cares has led every Point-in-Time Count in Warrensburg.

"Johnson County Cares is a 'coming together' of local social service agency representatives, churches, students and concerned individuals to leverage resources in service of our neighbors in Johnson County, Missouri," according to its website.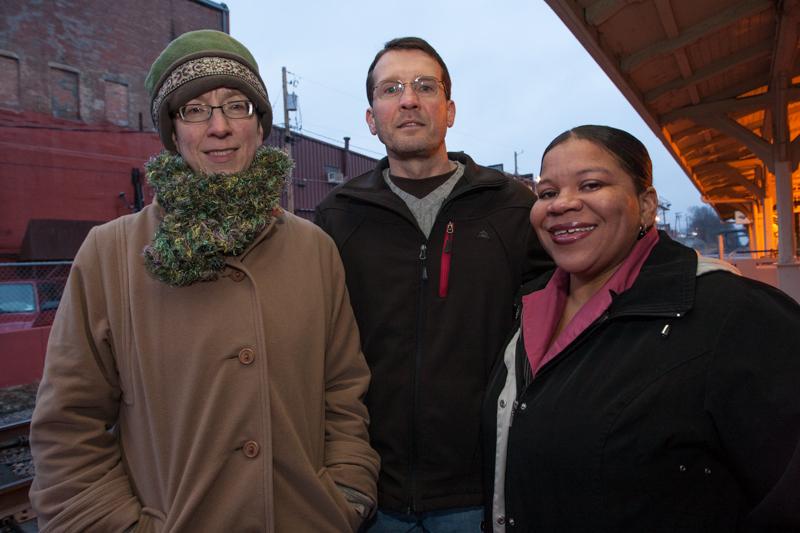 Latare led the latest Point-in-Time Count, an effort by 10 volunteers  on Jan. 29. A total of 263 people were counted as unsheltered in Warrensburg. Volunteers count people who do not have homes or, as Latare puts it, places that "are not intended for human habitation."
During the count, volunteers are sorted into groups and given a general area in Warrensburg to search for homeless people. Most of the volunteers have participated in the project before and are familiar with places in Warrensburg where homeless people can be found.



Following the count, which is mandated by the Governors's Committee to End Homelessness, organizations report to the Missouri Housing Development Commission to develop a statewide total of the homeless population.
Although this process may not count every homeless person living in Warrensburg, it gives JCC and MHDC a snapshot of who needs help in the area.
"The more need an area has, the more funding they get," said Erica Collins, co-chair of JCC and housing specialist at Pathways Community Health. "When this money gets to the state level, communities like ours get their funding from the state based upon need."
Once the count is complete, the findings are sent to MHDC for further evaluation. The purpose of the count is to "have as accurate a count as possible of the number of unsheltered individuals and families in our county (so that) needed funding can be fairly distributed to local agencies who serve homeless and financially struggling members of our community," according to the Johnson County Cares website.
Though state funding of agencies is determined by the findings of the Point-in-Time Count, Vickers continues to provide support to those agencies with products that he acquires from 14 different sources, including hotels, grocery stores and local businesses. Vickers said for every $1 donation he receives, he acquires $26 worth of goods. These goods include baby food, diapers, detergent and other things that cannot be bought with food stamps.
In 2013, Servant's Open Door donated more than $2.6 million worth of food and other goods.
"Everything comes in free and everything goes out for free," Vickers said.

Servant's Open Door and United Way do not deliver these items directly to people. Instead, they work with local groups that have cultivated relationships with those in need.
The volunteers and Servant's Open Door are part of Warrensburg's network of support for the homeless. Also in that network is a new homeless shelter called Destiny House, a biweekly grocery distribution, a campus food pantry, meals at local churches and a large network of people.