Shooter admits to murder for hire
Story by ANDY LYONS, News Editor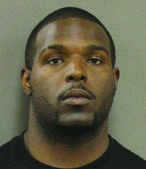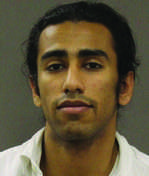 One of the two men charged in the homicide of a local bar owner has confessed to the shooting, according to court records.
Reginald L. Singletary, 27, of Warrensburg, told police after he was arrested in Sedalia, Mo. Tuesday evening that he shot William "Blaine" Whitworth with a handgun "at the request of Ziyad T. Abid," according to court records.
Singletary and Ziyad T. Abid, 23, were both charged Wednesday with first-degree murder and armed criminal action.  They are being held in the Johnson County Jail on $1 million bond each.
Singletary was arrested in Sedalia on Tuesday evening and Abid was arrested shortly after midnight Wednesday, and has been ordered to surrender his passport, any documents allowing travel outside the continental United States, and his pilot's license.
Abid is an international student from Saudi Arabia studying aviation at the University of Central Missouri.
Officers responded to a shots fired call at 1006 Sunflower at 9:30 p.m. on Saturday Sept. 1. Whitworth, 25, was found deceased on his driveway due to multiple gunshot wounds.
According to court records, Singletary stated that he shot Whitworth in exchange for money from Abid.
Whitworth re-opened Bodie's at 126 W Pine St. in September 2011. In February 2012, he opened another restaurant and bar at 115 N Holden St. and renamed it "Molly's," in honor of his grandmother. He was a 2009 graduate of UCM where he studied safety management.
The Major Case Squad met Tuesday morning for a briefing on the case.  The squad, comprised of 34 investigators, included members of the Missouri State Highway Patrol and law enforcement agencies from Johnson, Pettis, Henry, Lafayette, Saline and Ray County.
Warrensburg Chief of Police Bruce Howey announced the arrests Wednesday morning and credited the work of the case squad.
"That's the awesome power of the Major Case Squad," Howey said, noting the squad logged more than 490 hours since Tuesday.
The Case Squad followed more than 112 leads on Wednesday according to Howey, who is acting as public information officer for the squad. The Major Case Squad will continue following leads in this case, and will meet again Thursday.
UCM President Chuck Ambrose released a statement Wednesday about the case and UCM's response, including a document about public safety.
"We want to assure you that UCM takes the safety of its students, faculty and staff seriously, and we will continue to work with local law enforcement personnel to monitor this situation," the notice read.
Anyone with information regarding this case should contact the Warrensburg Police Department at 660-747-9133.