On Repeat: Summer '22 Recap
"Physical Thrills" – Silversun Pickups
Silversun Pickups, an alternative rock band out of Los Angeles, is back once again for 2022's album "Physical Thrills." While the album may not be as hard hitting or powerful as 2006's "Carnavas," it does fit into place within the band's ever changing discography. "Physical Thrills" is much more dreamy and pop-inspired than the majority of the band's other records. In a way, the record is certainly a Silversun Pickups record, just with a fresh set of ideas and new experimentation. The record begins with looming guitar work and Brian Aubert's trademark slithering vocals. However, "Physical Thrills" does not stay dreary over the course 52 minute runtime. The second track, "Sticks and Stones," is punchy and melodic. "Physical Thrills" has a little bit of something for everyone, which could stem from the pandemic and quarantine as it was written during 2020's events. At its simplest, "Physical Thrills" shows that Silversun Pickups aren't done creating quality music yet.
Rating: 6/10
Highlights: "Stillness (Way Beyond)," "Alone on a Hill," "Stay Down (Way Down)"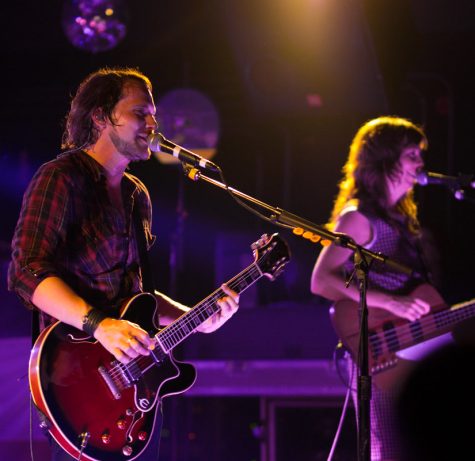 "Sometimes, Forever" – Soccer Mommy
Soccer Mommy's album from June 2022, "Sometimes, Forever" shows singer songwriter Sophie Allison's introspections in a very similar way to the rest of her music. The album isn't repetitive, but it does build on the format of Soccer Mommy's previous two albums. Crunchy power chords and melancholy vocals paint pictures of hopelessness, failures and self-acceptance. There are some new ideas being explored on "Sometimes, Forever" as well. While the rest of Soccer Mommy's music is reasonably grounded on modern indie folk and pop roots, there are some songs, such as, "With U" or "Don't Ask Me" that go a little further into the rock world. Essentially, "Sometimes, Forever" shows Soccer Mommy fans that Allison is open to changing her sound in the pursuit of creativity and self awareness. At its purest, the album gives the fans what they want, while also feeling as though Allison is growing as a musician.
Rating: 7/10
Highlights: "Shotgun," "Don't Ask Me, "Feel It All The Time"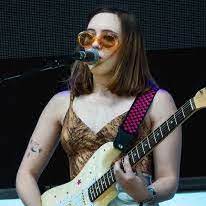 "The Other Side Of Make-Believe" – Interpol
New York City indie rock band, "Interpol's," latest album builds on ideas that the band has been experimenting with since they broke out into the garage rock revival scene of the early 2000's. The album is filled with classic Interpol menacing yet ethereal guitars and coarse vocal work. The record fits right into Interpol's discography and, in a way, marks 2022 as a year of a slight return to form of several rock bands from the early 2000's. However, there is one massive difference in Interpol's music this time around. As the band changes locations from New York City to California, so does the music. Take for example, several lyrics from the album mentioning more about geography, landscapes, and nature rather than life in the city. "The Other Side of Make-Believe" still carries the weight and dread that Interpol's music is known for, but there are times when the music releases the tension that Interpol is so good at building.
Rating: 8/10
Highlights: "Toni," "Mr. Credit," "Renegade Hearts"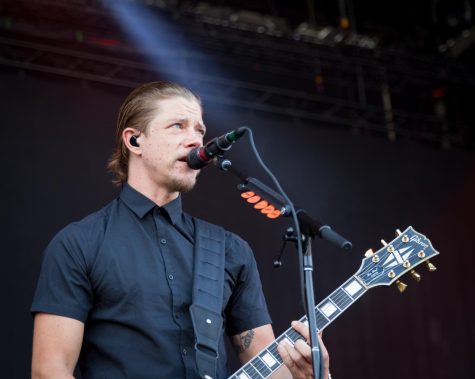 "Nova" – Mat Kerekes
Citizen frontman Mat Kerekes's fourth solo album, "Nova," was released Aug. 5. The album features a lot of the same instrumentation and production as the singer and songwriter's other solo work, but this one feels different. "Nova'' comes after Kerekes's Toledo based three-piece band, Citizen's, 2021 release, "Life in Your Glass World." The two albums both sound much more pop-inspired and groovy than Kerekes's early work with Citizen. While fans of Kerekes might've expected the introspective and reflective lyrics and acoustic instrumentation which they have come to know, Kerekes instead took a more in-your-face approach. Don't get me wrong, this isn't an out of the ordinary album, but it delivers in areas Kerekes' other music does not. For example, there are several tracks which feature blazing electric guitars, which is much different than "Luna & the Wild Blue Everything."
Rating: 6/10
Highlights: "Introducing…" "Look, I'm a Famous Actor," "Parachute"