Music on Repeat – April '22
Red Hot Chili Peppers: "Unlimited Love"
  After a six-year drought, the Red Hot Chili Peppers are back with "Unlimited Love." With legendary guitarist John Frusciante back in the band, the Chili Pepper's twelfth studio album was highly anticipated by fans across the world. Frusciante doesn't waste any time making his presence felt on "Unlimited Love." While the other three members are just as exceptional, Frusciante's return places refreshing vitalization on songs like "Black Summer," which taps into the band's creativity that hasn't been perfected since 2006's "Stadium Arcadium." In its purest form, "Unlimited Love" is a reunion between musicians who thrive from each other's energy. Flea's basslines seem to drive off Chad Smith's ability to dial in a beat allowing Anthony Keidis to float around spacious yet alluring tracks lined with Hendrix-inspired guitar work from Frusciante. As the best-selling rock album of 2022, "Unlimited Love" is both a reset and a step forward for the Red Hot Chili Peppers.
Rating: 6
Highlights: "Black Summer," "Aquatic Mouth Dance," "One Way Traffic"
Omar Apollo: "Ivory"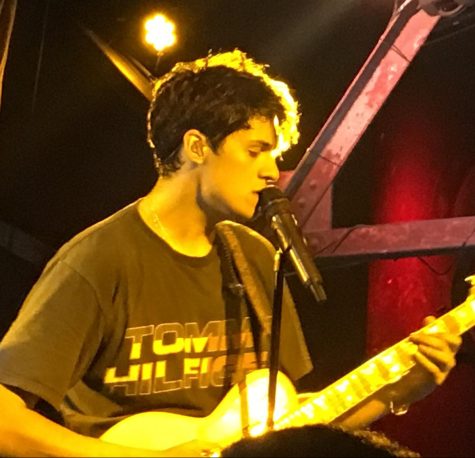 Omar Apollo's full-length debut, "Ivory," was released on April 8. While the record could be described as vibrant and proliferating, it feels even more effortless than Apollo's previous work. With features from R&B stars Daniel Caesar and Kali Uchis, "Ivory" creates a space that seemingly any artist could flourish in. This is shown through the various forms of instrumentation presented on the record. Songs like "Talk" feature 2000s indie-style guitar work, while "No Good Reason" is more experimental in its pop-fueled composition. Apollo tests the waters of various musical styles on "Ivory," while simultaneously keeping the record cohesive and enjoyable. Some songs are nostalgic, some are downcast, but they are all recognizable as Omar Apollo tracks. Layered vocal tracks, glossy reverb and striking melodies intertwine to form tunes that sound forgotten and rediscovered. At the end of the day, Omar Apollo's debut record, "Ivory," is the embodiment of Apollo's detailed yet laid-back style.
Rating: 7
Highlights: "Talk," "Invincible," "Go Away" 
Vince Staples: "RAMONA PARK BROKE MY HEART"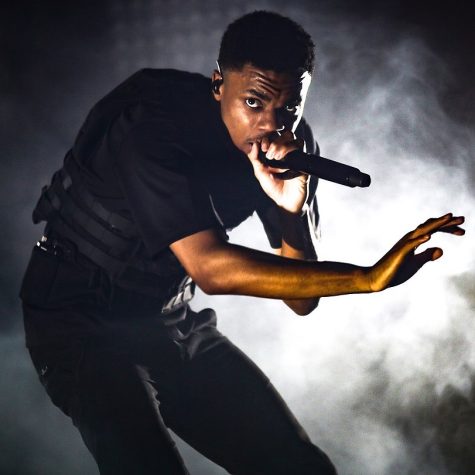 After experimenting with influences and various styles of hip-hop, Vince Staples returns to his original songwriting formula on "RAMONA PARK BROKE MY HEART." The record is sure of itself and confident in the way it flows from track to track, making it an incredibly easy listen. The record is also seemingly more autobiographical than Staples' other albums. From the title and album art to the actual lyrics placed gracefully within the 16 tracks, Staples is showing listeners the inner struggles of comfort. Like other Vince Staples records, "RAMONA PARK BROKE MY HEART" is undoubtedly a west-coast rap record. Growling basslines, blasting synthesizers and tasteful samples work in unison to make Staples' fifth record an encapsulating collection of tracks for the Compton rapper's wonderfully crafted rhyme schemes. As an entity, "RAMONA PARK BROKE MY HEART" feels like a summertime record that could only be shrouded by Staples' introspective and thought-provoking lyricism.

Rating: 7.5
Highlights: "AYE! (FREE THE HOMIES)," "MAGIC WITH MUSTARD," "ROSE STREET"
Jack White: "Fear of the Dawn"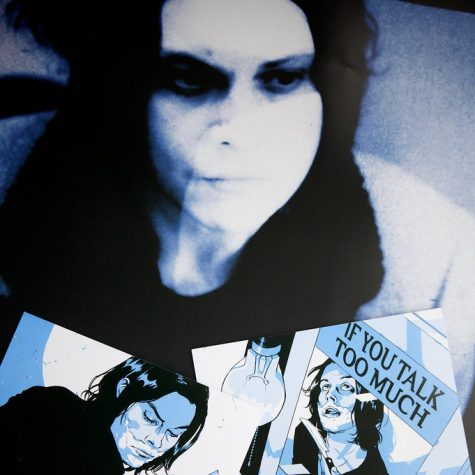 Jack White's fourth album in 10 years resonates within a familiar yet relatively unexplored territory for the Nashville-based virtuoso. "Fear of the Dawn" is rigid and ethereal in the way that it uses heavy distortion and disturbing vocals while incorporating fluid structure. The record is solid as iron, yet moves from one melody to the next with a sense of ease that only an artist with White's resume could pull off. Songs like "Hi-De-Ho" sound far from others such as "Taking Me Back," however, when placed together they form a diverse soundscape that pulls listeners in a different direction with every listen. Sure, the record is filled with the classic in-your-face guitar licks that White is known for, but there's a new motivation behind them. It seems as though every time fans think Jack White can't push his style of rock any further, he inevitably finds a way to do so, regardless of what instrument he has strapped around his shoulders or in front of him. 
Rating: 8    
Highlights: "Taking Me Back," "Hi-De-Ho," "Eosophobia – Reprise"