On Repeat: The Best of March '22
Post Sex Nachos: "Your Second Favorite Boy Band"
 Hailing from Columbia, Missouri, the five-piece alternative pop-rock group Post Sex Nachos has made a name for themselves after three well-crafted albums. Most recently, the group released "Your Second Favorite Boy Band," a collection of funky tracks that could get a grandmother on her feet. The record combines elements of the band's previous albums, "Post Sex Nachos" and "Grandpa Slinks" however, the addition of keyboardist Kevin Jerez adds fresh spunk to the album. On songs like "Skinny Jeans," Jerez adds depth and a melodic quality to the already groovy sound Post Sex Nachos has become known for. "Your Second Favorite Boy Band" also features songwriting that stems from introspection. The song "We're All Dying, Want Some Juice?" is the best example of this, as lead singer Sam Elfanbaum reflectively chants, "And I'm alive because my parents had me." Post Sex Nachos took a step forward on their third record through the addition of Jerez, the fusion of their two previous albums, and their ever-growing musical identity.
Highlights: "I Got This Feeling That Won't Let Go," "Skinny Jeans," "Pickett Fence"
Rating: 8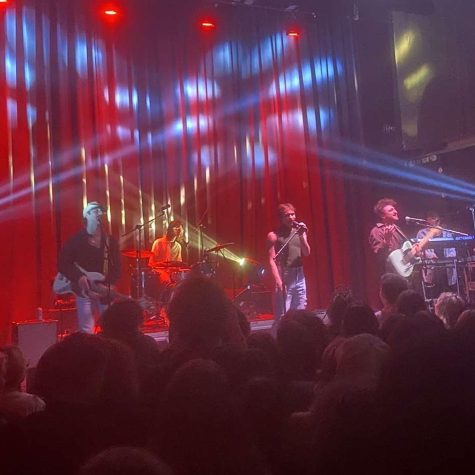 Rex Orange County: "WHO CARES?"
  After a widely-enjoyed third record, "Pony," Rex Orange County is back for "WHO CARES?" While the subject matter of the album is similar to Rex's earlier work, it provides an easy-listen for fans across the 35 minute run-time nevertheless. Opening with "KEEP IT UP," the record showcases the Grayshott singer's ability to perfect his niche sound, while simultaneously keeping it relevant and enjoyable. Tyler, the Creator, a frequent collaborator with Rex Orange County, is featured early in the album on "OPEN A WINDOW." This addition adds a vital punch to the song through the acclaimed rapper's enthralling flow and lyrical stamina. "WHO CARES?" incorporates a very interesting relationship between rhythm and instrumentation. While the bass and drums drive the tracks forward, classical instruments keep the record grounded and smooth, as fans have grown to expect from Rex Orange County. Wherever Rex was planning on traveling to with his fourth album, it is clear that he went in the right direction.
Highlights: "OPEN A WINDOW," "AMAZING," "7AM"
Rating: 7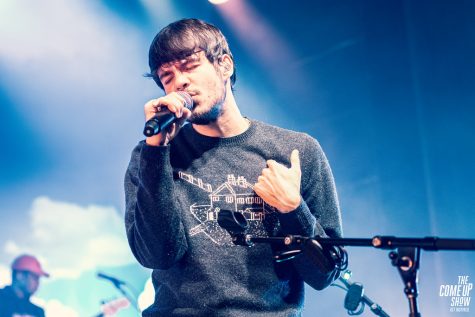 Peach Pit: "From 2 to 3"
  Contrary to the dark and gloomy album art, Vancouver indie group Peach Pit's third album graces through listener's ears with a beaming vibrance. "Up Granville" introduces "From 2 to 3" in a way that feels like dipping your toes into a cool summer lake on a hot day. As the record continues, the tracks get brighter and brighter. Through dreamy guitar solos and crystal clear vocals, Peach Pit creates a unique atmosphere that serves to please their fanbase and invite new listeners. Songs like "Lips Like Yours" start slow and smooth, but eventually give in to the summer sound, releasing the tension that the band has always thrived off of. The warmth on Peach Pit's newest record is unrivaled among 2022 releases, making it (so far) the quintessential spring '22 record. Just as the seasons change and the weather grows more pleasant and comfortable, Peach Pit does the same on this album. After just one listen, it is safe to say that Peach Pit has softly and smoothly enhanced their signature sound.
Highlights: "Up Granville," "Vickie," "Drips on a Wire"
Rating: 8.5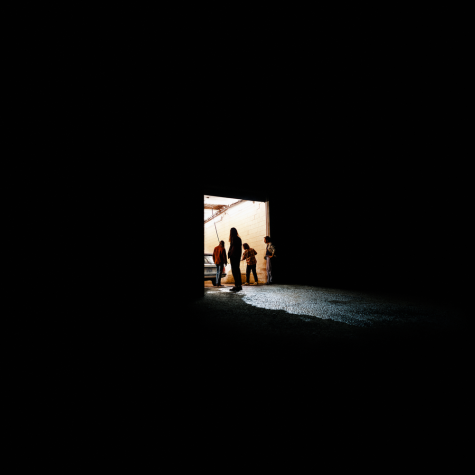 The Mysterines: "Reeling"
  Liverpool's own The Mysterines' debut full-length record "Reeling" delivers a punch in the face to the modern rock scene. Upon first hearing the opening track, "Life's a Bitch (But I like it So Much)," listeners may feel like they've discovered another 90s grunge band lost in the shadows; however, this is not the case. The Mysterines have only started. Through impaling guitar riffs and lead singer Lia Metcalfe's weary vocals, The Mysterines are able to create a retro-sounding, yet immersive, record on "Reeling," which is perhaps the perfect title for such an album. "Then one by one his old friends die hard," shouts Metcalfe as her band powerfully slams distortion through their instruments on "Old Friends / Die Hard," a song oozing with feminine swagger and power. What is most impressive about The Mysterines is their ability to translate their persona sonically. Listeners can hear the emotion and angst behind every power chord strummed, every lyric sang and every drum smashed. Overall, "Reeling" is a call to arms for fans of rock music in 2022. 
Highlights: "Hung Up," "On The Run," "All These Things"
Rating: 8