'Elf: The Musical' was Sparklejollytwinklejingley!
  It's that time of year again. As people smash their pumpkins, shoo away the spiders and get rid of the ghouls, that familiar jolly spirit starts to resonate in the hearts of people around the world. The University of Central Missouri Theatre and Dance program debuted their winter musical, "Elf: The Musical" at the Highlander Theater on Nov. 12. The show was met with outstanding applause. The musical took a beloved Christmas classic and furthers the joy and hilarity that the original movie offers. When Buddy the elf learns he's human, he embarks on a journey to New York to find his father, who just so happens to be on the naughty list.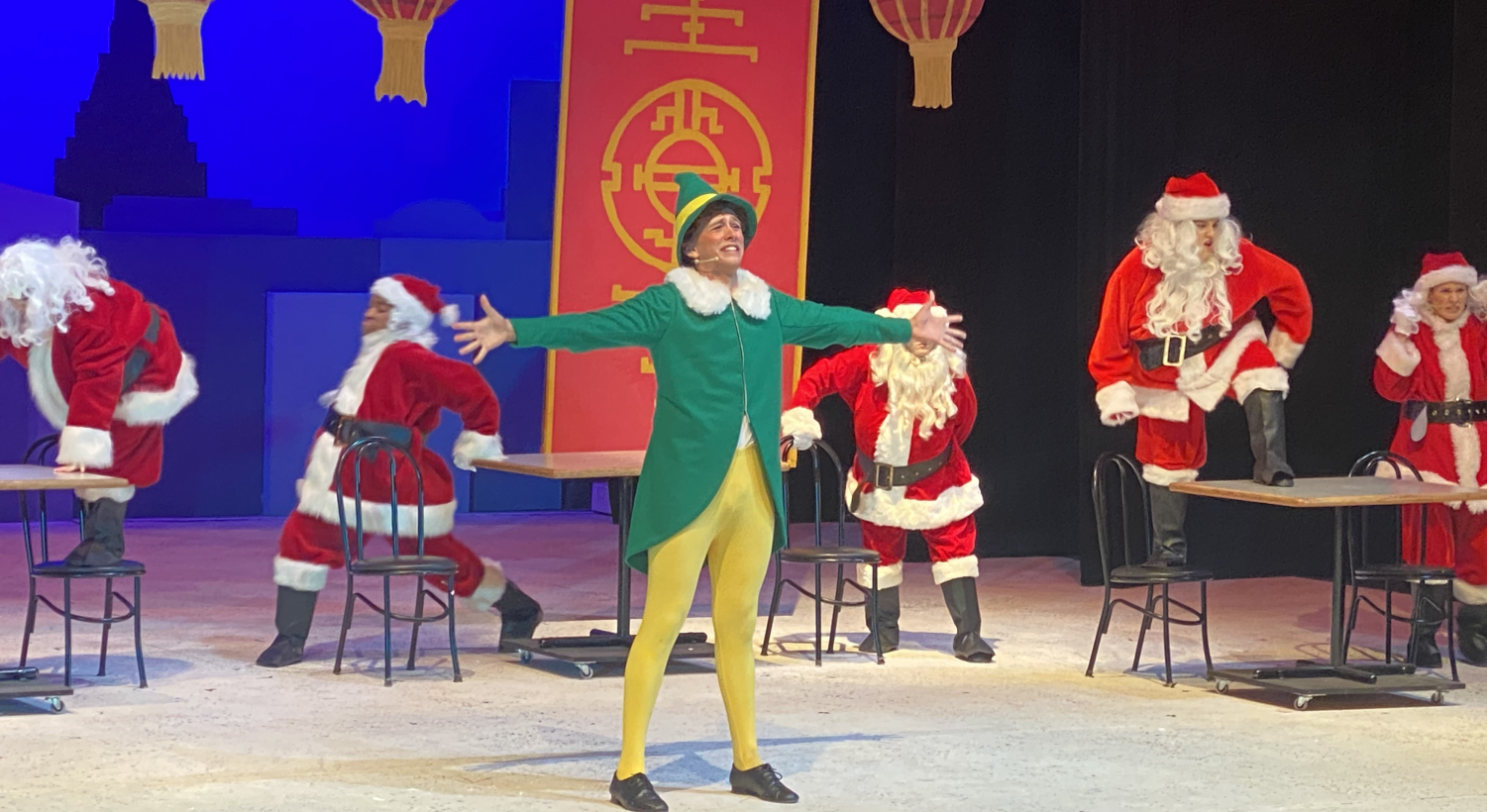 Junior theatre major Jace Nielsen started this masterpiece of a performance with a jarring entrance as he appeared in the audience and — in Buddy the Elf fashion — was singing. He raced down the aisles, took his place on stage and this was when the show took off. Throughout the entire two and a half hour performance, Nielsen never once broke character. His face was always adorned with a bright, rosy cheeked smile and, even when not in the spotlight, he caught the eye of the audience with his excellent character work. When center stage, however, he was absolutely captivating. With performances on par with that of broadway, Nielsen and his co-star, Jovie, played by senior music and theatre major Charlotte Sipple, dazzled the audience. On top of being grade-a performers, these two actors are also incredibly talented vocalists.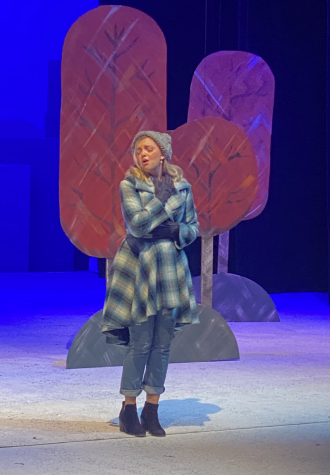 During Jovie's main song, "Never Fall In Love (With An Elf)," Sipple was alone on stage, yet was able to command the entirety of it. With bold vocals and an impressive stage presence, Sipple was simply a powerhouse of an actress. 
  The most heartwarming scenes of this performance came from the interactions between Michael Hobbs, played by Miranda Muenz, and Emily Hobbs, played by Alyce Wilson. There were two songs in which Muenz and Wilson shared a duet and both were beautiful. In one, Michael and Emily were wishing for a day with Walter Hobbs, the patriarch of the family and Buddy's dad, played by Hayden Etter. The harmonies the two created and the touching message behind the song were enough to cause goosebumps. The second duet was just as touching. As the two render pure childlike wonder upon seeing Santa Claus's sleigh, audience members couldn't help but smile at this heartwarming display of joy. 
  Throughout the show, Walter's secretary, Deb, played by junior speech and education major Kierra Kellum, was a delight to watch as she pranced around the stage, never letting her energy falter. The same can be said about Mr. Greenway, played by junior theatre performance major Thomas Clark. His character was much more of a foreboding presence than that of Deb's. His boisterous voice and superb character-work made for an incredibly realistic portrayal of this grouchy scrooge of a businessman. 
  "Elf: The Musical" was a perfect start to this year's holiday season. It is just the thing those who are still clinging to fall need in order to get into the Christmas spirit this November. 
Leave a Comment
About the Contributor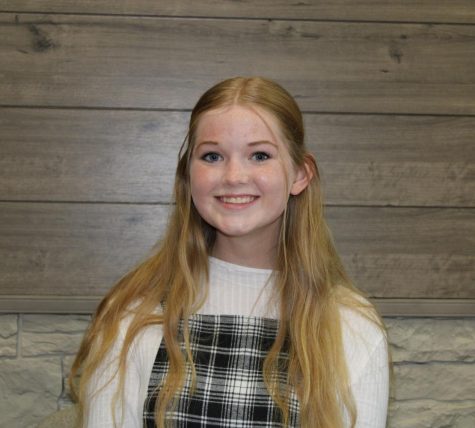 Libby East, Features Editor
Libby is a freshman at University of Central Missouri studying English. She is minoring in Modern Language an hopes to achieve fluency in Spanish by her...