New Country, New University, Same Student
November 8, 2021
  Every year, thousands of students around the world leave their home to study in a different country for months or even years. Such an experience can be too scary for some, but a once in a lifetime opportunity for others.
  International students are students who choose to attend college abroad for part of or all of their education. Fatin Hulu, an international student majoring in English from Thaksin University in Thailand, is only at UCM for the fall 2021 semester.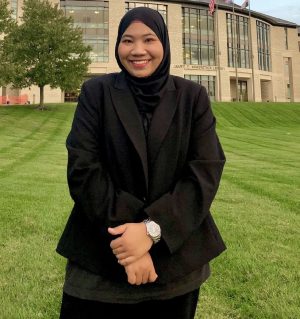 "I came to UCM for the education and the experience," Hulu said. "My future work will be related to journalism and politics. The classes I'm taking are related to my field of study and will broaden my perspectives."
  As for the experience, Hulu has found the United States to be quite different from Thailand.
  "America is definitely more individualistic than Thailand," Hulu said. "In Thailand, it's more collectivism. If you see an outside event happening, you can join. People usually eat with each other and share their food but people don't do that here. These are small examples but something I have noticed." 
  Hulu said she has also seen a sense of community when she sees people go to church. Although her traditions and beliefs are different, she said she feels at peace.
  "Here, plenty of people go to church every Sunday," Hulu said. "Even though I don't share the same religious beliefs, I respect that they have their own tradition just like we do."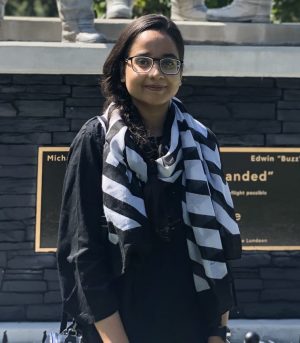 An important aspect that makes a country's tradition is the food. For Syeda Tooba Ali, a software engineering major from NED University of Engineering and Technology in Pakistan, food has been one of the most challenging parts about coming to the United States.
  "There are lots of unhealthy foods here," Ali said. "For the first few days, it was okay but now I'm getting a bit tired of it and miss Pakistani food."
  However, Ali's main focus when coming to UCM wasn't the food. She said she really wanted to experience a completely different culture and educational system. 
  "The USA is technologically advanced, especially in my field, so I wanted to see how problems are solved and learn from it," Ali said.
  Ali said this experience is once in a lifetime and she is really happy to have taken the chance to study at UCM. Although she has had a great time, she said she is also excited to return home in December.
  "I really do miss my family and friends," Ali said. "I usually call twice a day to my family. I'll definitely miss UCM and all the people I have met."
  A whole semester can seem like a long time, but some international students study abroad for years.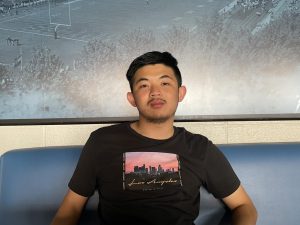 Bren Den Ng is an international degree seeking student studying cellular molecular biology. Ng transferred from Methodist College Kuala Lumpur in Malaysia to UCM in the fall of 2021. He plans to earn his bachelor's degree, which will take him two years to complete.
  Ng said the job opportunities related to his field of study was the main factor that made him transfer to UCM.
  "I chose to get my degree here because the job outlook is better in America for my field of study compared to my country," Ng said. "I also wanted a completely new experience, too."
  Being an international student can be expensive. Hulu and Ali both received scholarships to attend UCM. For Ng, the university partnerships allowed him to get in-state tuition. 
  "My previous university and UCM had a partnership," Ng said. "The class I took over there transferred here. UCM also offered me in-state rather than international tuition."
  Coming to a completely new environment can be scary. Ng was also warned about COVID-19 by many of his friends. He said his family also stressed to be careful and to be alert of hate crimes against Asians.
  "Thankfully, so far, I have been fine," Ng said. "I have gotten vaccinated and the people have been nice. Really the only negative thing I have experienced is getting stares when walking in Cracker Barrels but everything else has been positive."