Mourning the Dead with Help from the Living
September 7, 2021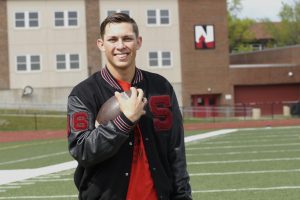 Rachelle's adult son, Tyler had often joined in her efforts. He would ride along on night runs checking on people and he would help out with the lunches at the park. He had built his own relationships, often staying and talking for hours with some of the people he had grown close to. They counted Tyler as a friend.
"The summer of 2018 … " Rachelle's voice trails away. Tears swell in her eyes. "Tyler got sick." She sits for a moment in silence. "We found out that he had cancer."
Rachelle recounts the sorrowful story of her son's brief, but vicious, battle with an extremely rare type of cancer called clear cell sarcoma. A battle that transformed her smart, athletic, college student son into an emaciated bed-ridden shell of who he had been.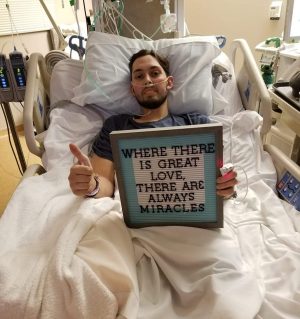 "Tyler passed away on a Sunday morning," Rachelle said while dabbing at her eyes, "it only seemed appropriate that I go down to the park on that Sunday. So I did. With all of my family."
"My blood family," she makes sure to clarify, "when I got to the park, I was greeted by the family I had grown to love."
"While it was the worst day of my life, it was also the most beautiful," Rachelle said.
One of the people who helped Rachelle when she was grieving the loss of her son, Tyler, was Carrie Paxton, who has been homeless for years and received support from Rachelle.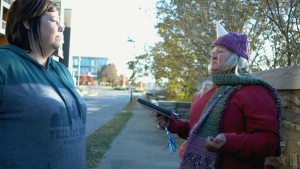 Carrie frequently writes poetry and draws, and when Tyler died she presented Rachelle with an original drawing, which she explained came from divine inspiration.
"I woke up in the morning and the good Lord showed that to me," said Carrie as she tells of a picture she drew for Rachelle after Tyler's death. "I fell on my knees, and I cried … Lord Jesus, this is gonna hurt Rachelle too bad."
Rachelle found comfort from those who used to be strangers. A group of people that many often neglect or ignore had become a family to her. When Tyler died, the community mourned with Rachelle, and the family she found became her support system.
Rachelle continues to do what she has always done; she helps people.
She has no plans to quit her work with the homeless following her son's death. On the contrary, she might have given herself an even greater burden to shoulder. Now she is also an active advocate and fundraiser for cancer research.
"That's my new mission," she said. "To save one for Tyler."

To learn more about Rachelle's story watch Tim's documentary "Sometimes It Hurts."