Walking In the Shadows, She Has No Fear
September 7, 2021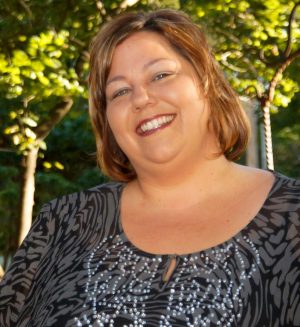 Rachelle Burnett has spent hundreds of hours on the streets. She has traveled deep within the sprawling homeless camps around the Kansas City metropolitan area, with which she is intimately familiar. She knows most, if not all, of the people by name, and they all know her. She appears to be invincible. In a place where violence and abuse are often the norm, Rachelle walks freely. In the dark, she is surrounded by potential predators, who are often driven to act on sheer desperation.
Someone might be forgiven for thinking that she is some sort of character out of a comic book. That she has some invulnerability or psychic powers that protect her, but she has neither. She is simply a very human, middle-aged woman with a kind, but tired face; the type of face that has seen more than its fair share of sorrow and joy.
Though, in a way, Rachelle does have what some people might consider superpowers  — or maybe they're liabilities. She has an apparently limitless supply of compassion for those in need. And, arguably, a consuming selflessness. It is these strengths that have granted her what seems like invulnerability in some dangerous environments.
"Our house never really knew a stranger growing up," Rachelle said while sitting at her dining room table. The sun is setting in the window behind her, framing her face in shadow. 
"My mom always had somebody here. Whether it was a friend, or friend of a family, or anyone down on their luck. She always had room for them."
It would seem that desire to help others was something that Rachelle inherited. Most people would ask their friends what they wanted to do on a Friday, but Rachelle and her friends ask each other, "Where do you want to go?" While most people have a nice dinner with family or friends, maybe catching a movie, Rachelle and crew drive around the city in a van packed with blankets and water, looking for people in need.
At least that's how it started.
What began as random laps around the city, hoping to find a person in need, quickly grew into something much more. Rachelle and her friends found others with the same mentality. They soon joined forces and got organized. Facebook groups were started, sign up sheets were made. Helping the less fortunate became a coordinated effort.
Walking around her detached garage, Rachelle is surrounded by shelves, bins, bags and boxes.  Instead of finding cars or trucks, there's clothes, toiletries, propane tanks, shoes, camping stoves, tents, and towels. The vast amount of Amazon packages is striking. Rachelle explains people buy items and have them delivered to her house so she can distribute the supplies to people in need. She gets donations from local grocers, bakeries, the local girl scout troop and many others. 
When asked about how it all started, she smiles and begins with, "I saw a homeless woman walking down the street by my work," Rachelle hunches her shoulders, trying to show how the woman had looked, "she had this tiny square of a blanket, trying to keep warm over her back. Hurt my heart a little bit."
This 'hurt' in her heart seems to never have completely been mended, and it drives her to continue putting the needs of others above her own.