The Great Pineapple Debate
April 2, 2021
If you have an opposing opinion or would like to contribute to the debate, please submit a letter to the editor at [email protected] for a chance to get your opinion published. The letter to the editor policy will apply.
AGAINST: Pineapple on Pizza
Loading ...
  Hawaiian pizza is the worst invention mankind has ever made. Who in their right mind would think to put pineapple slices on pizza? Sweet fruit does not even relatively mesh well with the flavor of tomato sauce and cheese. Sweet might mix with salty, like salted caramel, but sweet does not aesthetically mix well with the herbs and spices on pizza. The more people talk about Hawaiian pizza, the more convinced I am that nobody actually likes it.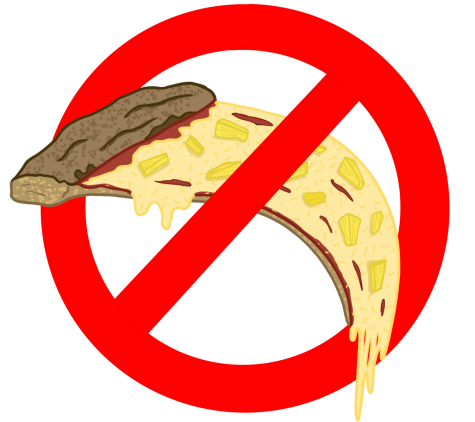 My theory is that everybody knows pineapple on pizza is disgusting, but it's become some sort of massive inside joke where a large group of people pretend to like it just for the shock factor. Why else do people who "support" it always shake their heads and laugh when someone brings up the debate? The evidence is overwhelming in proving this theory 一 there's a reason why Hawaiian pizza was the still well-stocked when people were grocery hoarding during the pandemic. 
  To sum it up, if someone actually likes pineapple on pizza, and isn't faking it, there's a problem with their taste buds. There is no way anybody's taste buds would agree with that. 
Updated March 10, 2021. 11:50
Leave a Comment
FOR: Pineapple on Pizza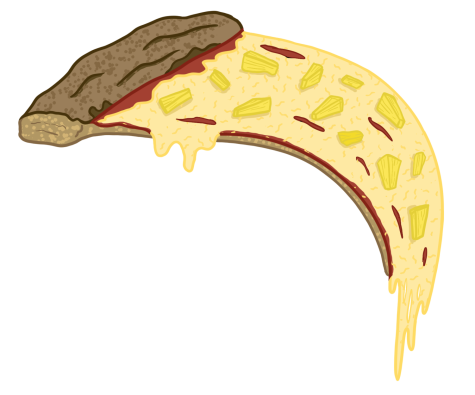 Pineapple belongs on pizza! People argue that the sweetness of pineapple doesn't mix well with pizza ingredients, but it does. The sweetness of the pineapple works well with the tomato sauce by making the sauce just a little sweeter and making the cheese taste less bitter. Pineapple also counteracts how salty the ham is when it's combined on a Hawaiian pizza. The mixing of flavors makes it like the charcuterie board of pizzas. 
  Pizza consumers can't judge a pizza for having pineapple when people put even weirder ingredients on a slice like anchovies, figs and sometimes even chocolate. Those are the strange pizza eaters out there, not the pineapple-on-pizza eaters. 
  People also have to think about how pineapple is a healthier option when comparing pizza toppings. Pineapple contains enzymes that help aid digestion, and helps balance the nutritional content of pizza since it is so high in carbohydrates and fatty oils. Pineapple is also a source of vitamin C, potassium and fiber. 
  There is no harm giving people more pizza topping options, and pineapple is beneficial in many ways. It should be an accepted and embraced pizza topping. 
Leave a Comment
The Great Pineapple Debate