UCM Must Wait Patiently for COVID-19 Vaccine Distribution
  Across the state of Missouri, officials and healthcare workers are working to stop the spread of COVID-19 and get more people vaccinated, but there is still a lot of work to do. Ongoing vaccination efforts and declining hospitalizations show signs of hope in Missouri's fight against COVID-19, but the vaccine is still months away for many and new variants of the virus are emerging. Local public health experts are urging Missourians to continue taking steps to stop the spread.
  Increasing the supply of available vaccine doses and distributing them to these priority groups will take time. People across all phases of distribution are encouraged to be patient and watch for updates from health providers and local public health departments. 
  According to Missouri's COVID-19 dashboard, so far, 5.7% of Missourians have received at least one dose of the vaccine, and 1.7% have received their second dose. As of Feb. 1, Johnson County has had 2,830 total COVID-19 doses administered, meaning just over 4% of the county.
  Eligible Missourians can pre-register for a vaccine with their local health department or health provider and wait for a vaccine appointment. In Johnson County, Western Missouri Medical Center's registration is open, and they are distributing the maximum amount of vaccines available to them each week.
  University of Central Missouri students and faculty can help prevent the spread of the virus by continuing to practice safety steps.
Wear a face mask that covers your nose and mouth.

Stay home as much as possible.

Use curbside pickup instead of shopping or eating indoors.

Wash your hands frequently, with soap, for at least 20 seconds.

Avoid touching your face.

Stay home if you are experiencing COVID-19 symptoms.
  We need to continue taking steps to stop the spread while we wait for most of the population to get vaccinated. Even after receiving the vaccine, be cautious for those around you who may be vulnerable. Testing and quarantining remain a key part of the defense against COVID-19.
About the Contributors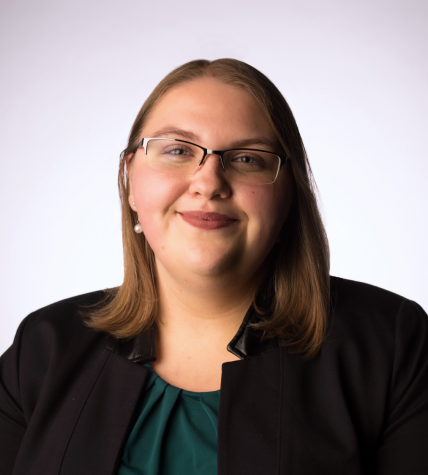 Bethany Spitzmiller, Managing Editor
Bethany Spitzmiller is a communication graduate student at the University of Central Missouri. She received her bachelor's degree in English and communication...