Sandy Russell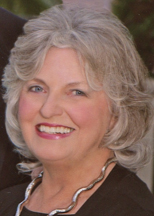 Sandy Russell, 71, of Warrensburg, died suddenly of a brain aneurysm July 5 in Colorado.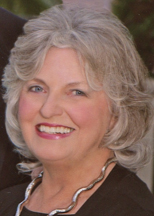 Memorial services will be held 2 p.m. Wednesday, July 10 at the First Christian Church of Warrensburg, with Pastor Jerry Basye officiating. A celebration and reception will follow at the Russell Farm, 255 S.E. 600 Road in Warrensburg.
She was born Dec. 15, 1941, in Liberty, Mo., to Arthur "Bud" and Henrietta Morris. A graduate of the University of Missouri, she and Bob, her husband of nearly 50 years, resided in Warrensburg for the past 45 years.
A model in Kansas City, she was princess of the 1957 Kansas City Auto Show and, as a Tri Delta at the University of Missouri, she was named one of Glamour Magazine's "Top Ten Best Dressed Women" in 1962.
Much more than just a pretty face, Sandy had a fine mind and believed that women could achieve anything. After marrying Bob, Sandy taught first grade in Kansas City before having children. She then taught art in the Knob Noster public schools before becoming a successful and real estate agent and developer. She sat on the board of First Central Bank.  In the last several years, she pursued a lifelong dream of owning cattle and created the Bucket List Cattle Company.
Always one to make the world around her a better place, Sandy was an active member of the Warrensburg community. Sandy was a member of the school board in the 1970s, a board member of the UCM Foundation, a board member of the Chamber of Commerce, chairman of Military Affairs and past president of the Whiteman Air Force Base Community Council and civilian air boss of the air show at Whiteman for the past 25 years.
Highly artistic and musically inclined, Sandy was a sculptor and stained glass artist and enjoyed knitting, needlepoint and crochet. In the 1970s, she and five of her friends formed a band called "The Girls" and played many gigs around Warrensburg with Sandy as guitarist and back-up singer. She decided at 50 to learn to play the piano and though not a virtuoso, could still play well enough for others to sing along.
Sandy was known for a keen sense of humor and an incredible sense of adventure that likely was sparked by her participation in 1962 in the first People-to-People program to Berlin. Not only did she get her pilot's license and run a marathon, she jumped out of a plane, whitewater rafted through Ecuador, traveled solo through China and caught a 300-pound-marlin while deep-sea fishing to name a few of her many accomplishments.  Always up for a thrill, she was hot-air ballooning and hiking Fish Creek Falls in Steamboat Springs, Colo., the day before she collapsed.
Sandy was best known, however, as a wonderful cook and entertainer. Her cinnamon rolls will be remembered by all that tasted them. Her favorite activities were baking cookies with her four beloved grandchildren, the horse and livestock shows at the American Royal, her annual trip with the Ladies of the Lake, anything Native American, cheering on the Mules and Jennies sports teams and attending to her cows.
Her greatest love was undoubtedly her family. The most devoted wife, mother and grandmother, her family always came first. In addition to her husband, Bob, she leaves behind her son, Rob, and wife, Kelly, of Sedalia, Mo.; her son, Randy, and companion, Ann Bailey, of Warrensburg; and her daughter, Beth, of Jupiter, Fla. Additionally, she leaves behind four grandchildren, Carly, Ryan, Andrew and Nick; a daughter-in-law, Kelly; and many nieces and nephews.
Preceding her in death are her mother, Henrietta Morris; her father, Arthur Allen Morris; her brother, Arthur Allen Morris Jr.; her son-in-law, Geoffrey Neuhoff; and her niece, Becky.
In lieu of flowers, send donations to: Show Me Christian Youth Home, PO Box 6, Lamonte, MO 65337 or The Harvesters, www.harvesters.org or by calling 816-929-3000.  Donations may be left in care of the Sweeney-Phillips and Holdren Funeral Home.