Huge tree blocks Clark Street on UCM campus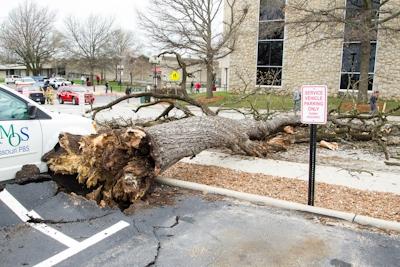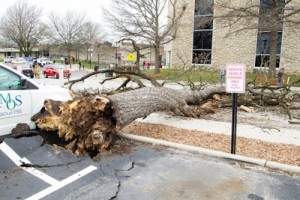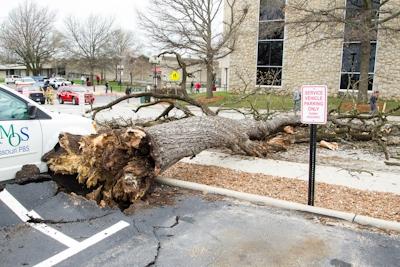 (WARRENSBURG, Mo., digitalBURG) – A large tree fell across Clark Street on the University of Central Missouri campus around 10:20 a.m. Thursday, April 11 while most students were in class. Warrensburg Police, Warrensburg Fire and Rescue, as well as University Public Safety and UCM Grounds crews all responded.


The tree was a Post Oak (Quercus stellata) and possibly more than 50-years-old, according to UCM officials. It was still alive, as new buds were sprouting on the branches. The asphalt around the tree was broken, and some sections were raised up by the tree's roots, which appeared rotten.
A KMOS van was parked beside the fallen tree. Only minor cosmetic damage could be seen near the bottom of the passenger side. There were no injuries or utility damage, according to university officials.
Cleanup and removal of the tree was completed by the UCM Grounds Shop. The City of Warrensburg brought in a street sweeper to finish cleaning the road.