Community remembers former theater student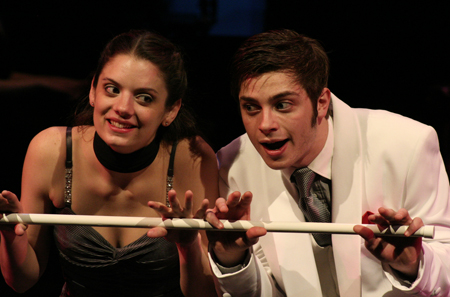 Story by ELLEN BECKER, Managing Editor—
The Warrensburg community is reeling after the death of 2008 Warrensburg High School graduate and former UCM student Aaron Markarian, who was shot and killed during a robbery and home invasion March 21.
"I was in complete and utter shock," said Josh Leonard, a close friend of Aaron's. "It just felt so unreal. It still feels unreal at times now being almost a week since his death."
Leonard said he has been keeping in close contact with Aaron's family. "They're obviously just devastated, but taking things day by day," he said.
Leonard met Aaron his sophomore year in high school during a theatre production. "We shared the same sense of humor and immediately became friends," Leonard said. "Being a filmmaker, I saw the raw talent he was naturally gifted with and asked him to be in my films."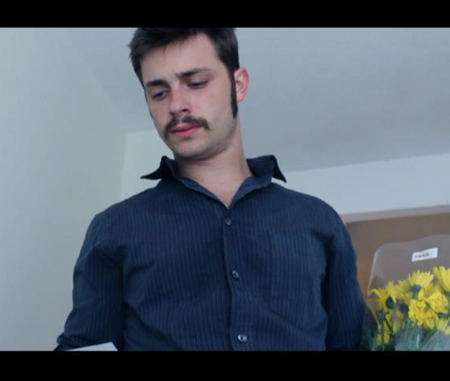 Melanie Soule, Aaron's high school choir teacher, said she remembers him as an entertaining and talented young man. "I always knew when Aaron was around because he was singing, and you could hear him from a mile away," she said.
Aaron was in both concert choir and show choir. "I will never forget how he was able to sing while rolling around on the ground and still sound better than most people do standing up," Soule said. "He was one of the most talented kids I have worked with."
During his senior year of high school, Aaron was taking voice lessons at UCM, and with the permission of his theatre teacher, decided to audition for the university's production "Side by Side" by Sondheim.
In the summer of 2005, Aaron performed in UCM's production of "The Wizard of Oz," when he was just 16.
As a UCM freshman in fall 2008, he performed in "Cabaret" and "Beyond Therapy."
Richard Herman, department chair and professor for UCM's department of theatre and dance, said he remembers Aaron well.
"I knew him since he was in fourth grade, because he was in the same grade as my daughter," he said. "He was always performing and singing in all of the programs, and I could tell he was going to go far."
Herman directed Aaron in "Side by Side," "Cabaret" and "The Wizard of Oz," and said he was extremely gifted. "He knew he was talented, but he kept his ego in check," Herman said with a laugh.
"He was very funny with a great sense of humor. He was always joking around in the green room backstage, and he was well liked by students."
Herman said Aaron was the ideal student to pursue a career in opera or theatre. "He had a very strong baritone voice," Herman said. "We had him singing solos when he was a senior in high school. In musicals, he was always a standout."
Leonard shared Herman's sentiments. "He was a phenomenal actor and singer," Leonard said. "He would randomly break out in opera all the time. He was a genuine person who had everything going for him and was going for his dream."
Soule said her favorite memories of Aaron were on the days the students ordered Chinese food for lunch in the choir room.
"He would be sitting at the end of the table with a fork in each hand waiting for everyone to pass him their leftovers," she said. "Yes, he had a fork in each hand, and he was always the most entertaining person at the table."
After attending UCM for a year, Aaron transferred to UMKC and joined the Conservatory of Music and Dance.
He was on track to graduate with a Bachelor of Music in vocal performance in May.
"Words cannot explain how I feel," Leonard said. "He was a great friend, and I miss him every day."
A funeral service will be 2 p.m. Saturday, at the Community of Christ Church at 1101 N.E. Independence Ave. in Lee's Summit, Mo.
There will be a wake for Aaron Friday from 5-9 p.m. at Speaks Funeral Home at 18020 E. 39th St. in Independence, Mo.
Aaron's workplace, Jack Stack Barbecue, is also hosting a candlelight vigil on Sunday at 11 p.m. at its location on the Plaza. It will be a fundraiser for both the funeral and a memorial fund for Aaron and his family.
For more information, search for "In honor of our dear friend Aaron 'mustache' Markarian" on Facebook.