Concert announcements are best part of March
Story by ANDY LYONS, News Editor—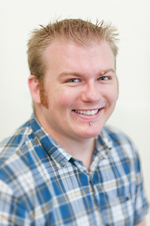 Many people may view March as a drab month.
Of course there are some exciting parts, such as March Madness and the buy-one-get-one for 99 cents Blizzards at Dairy Queen, and spring break is always a plus.
For me, the thing I look forward to the most in March is concert announcements.
My group of friends and I have gone to a lot of concerts together, and try to maintain that legacy every summer.
A couple of my friends still live in my hometown, Hannibal, Mo., so we try to plan well in advance for concerts in St. Louis and Kansas City because they tend to be the easier ones to go to.
Last year, I went to nine concerts.
Two were festivals, Music as a Weapon and Mayhem. Cities included Wichita, Kan., Chicago and Kansas City.
There are a lot of logistics involved when going to concerts all across the Midwest.
There is a lot of planning when it comes to traveling, lodging and, most importantly, meeting up with people that live in other areas.
The lineup for Rockfest was announced Monday, and I'm not entirely impressed.  The second stage at the concert, minus Volbeat, seems like it's the place to be.
My problem is I can't justify spending the money to stand toe-to-toe with 50,000 people for eight or more hours for the weak lineup on the main stage.
The other factor is the weather; it's guaranteed to either be 110 degrees or pouring rain.
The lineup for Pointfest, another one-day festival that's in St. Louis, is also relatively unimpressive.
It seems like this year Papa Roach is the go-to for every festival, as they're also listed for Rocklahoma and Rock on the Range.
My problem with that is the fact that their last album was unsatisfying to say the least, and lead singer Jacoby Shaddix has a knack for wearing a vest that's three sizes too small.
They were really flat the last time I saw them, which was Pointfest in 2011.
Although I look forward to the festival lineups, I prefer the smaller venues.
I've had the opportunity to be backstage or to hang out with bands after concerts and I do like the intimate setting.
Last year I hung out with Rob Zombie and John 5, the lead guitar player, in Wichita.
I've also had a chance to hang out with Korn, In This Moment and Corey Taylor, of Slipknot and Stone Sour.
Those were all really cool moments, and my living room has posters and autographs plastered all over the walls.
This year, Volbeat and Rob Zombie both have records due out in April and both are some of the best bands to see live.
There are upcoming announcements for Mayhem, March 18, and Uproar later this spring, but large one-day or weekend festivals typically dominate the summer concert line-up.
Some other bands I look forward to hearing announcements for are Korn, Tool and System of a Down.
I've seen them previously and it'd be worth it to see them again.
I look at concerts as an excuse to get a group of my friends, from UCM and home, and my younger brother together.
We have certain rituals that include hanging out together the night before to get each other psyched to see the bands we've chosen and stops at specific eateries when the concert is over.
While it's exciting to hear the concert line ups each year, I think that the most important part isn't necessarily who you're seeing, it's who you're seeing them with.