Danielle R. Garcia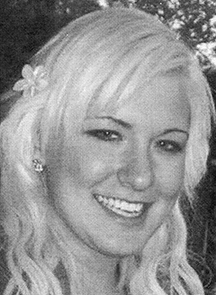 Danielle Rai Garcia, 24, of Knob Noster, Mo., died Saturday, Feb. 9 at her home.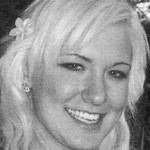 She was born Oct. 26, 1988, in Newport News, Va., the daughter of Danny Ray and Tina (Charley) Lane.
Danielle was a graduate of Knob Noster High School.  She was a mother and a homemaker.
Danielle is survived by her husband, Anthony Garcia; her mother, Tina Savage; her step-fathers, Rick Wiggins, of Knob Noster; and Danny Savage, of Virginia; her daughter, Lela Garcia; two sisters, Randi Lane, of Lake Ozark, Mo.; and Susan Lane, of Newport News, Va.; her maternal grandmother, Brenda Charley Higson, of Newport News, Va.; and one aunt, Francis Charley, of Gloucester, Va.
A "Celebration of Life" will be held at 8 p.m. Wednesday, Feb. 13 at AmVets 143 in Knob Noster.
The family will receive friends from 6 to 7 p.m. Wednesday evening, prior to the service, at Sweeney-Phillips & Holdren Funeral Home in Warrensburg.
Memorial contributions are suggested to the Lela Garcia Support Fund and can be left at the funeral home.