William "Gary" Dixon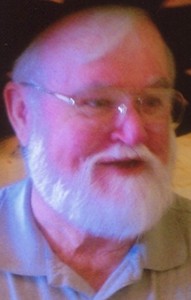 William "Gary" Dixon, 68, of Warrensburg, died Sunday, Feb. 3 at Western Missouri Medical Center.
He was born April 24, 1944, in Kansas City, MO, the son of William and Bernice (Power) Dixon. On Oct, 2, 1971, he was united in marriage to the love of his life, Linda Ann Martin, in Kansas City, MO. She preceded him in death on June 17, 1994.
Gary graduated from St. Mary's Catholic High School in 1962 and later graduated from the University of Nebraska. He then was drafted into the U.S. Army and served in the Airborne Division, serving two tours during the Vietnam War. Gary was honorably discharged and then later worked as general manager for McDonald's in the Warrensburg area for 18 years. Gary then worked at Best Buy in Kansas City for 20 years and retired as a sales manager. Gary was able to enjoy the last 10 years of retirement, spending time with his grandchildren and enjoying their activities, as well as traveling anywhere he wanted to go.
Gary is survived by five daughters, Angie Crist and husband Scott of Warrensburg, and her son Jackson Green; Sheri Arnold and the late Keith Arnold of Warrensburg, and their daughter Kelly; Heather Montez and Christopher of Otterville, Mo., and their three children, Derek, Joseph, and George; Laura Owen and her two children, Donald and Dwayne of Warrensburg; and his most special daughter of all, Cathy Dixon, whom still lived at home with her dad and enjoyed their lives together; and one brother, Patrick Dixon, of Independence, Mo.
Gary was so proud of his children and grandchildren, gloating about them constantly. He attended every school function and sporting event of his grandchildren that he could. He enjoyed spending his time traveling all over the lower 48 states with his daughter Cathy. His greatest accomplishment in life was his family. He will be greatly missed by all who knew him.
Private cremation. Family graveside service will be held at Warrensburg Memorial Gardens with full military honors, with Rev. Louie Lowe officiating.
The family will receive friends from 6 to 8 p.m. Wednesday, Feb. 6 at Sweeney-Phillips & Holdren Funeral Home in Warrensburg.
In lieu of flowers, memorial contributions can be made to the Cathy Dixon Trust Fund, with checks made payable to Cathy Dixon. They may be left at the funeral home.