Lake Superior drive, why limit happy to an hour?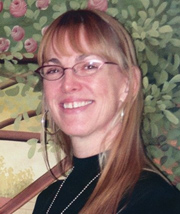 By SANDY IRLE
(digitalBURG) – This past summer, Mark and I started a Lake Superior trip by driving to Minnesota to visit a friend I met during a family vacation. Although I've known her for 33 years, I've only spent 26 days with her, one day a year when Minnesota is on the way to our summer adventure. This time we stayed for a few days and visited some spots near her home in Henning.


Glendalough State Park consists of 2,761 acres with five lakes, hiking trails, beaches and campsites. This land (one of the last large tracts of undeveloped lakeshore in western Minnesota), could have been developed for a huge profit, but instead was given to the state of Minnesota by the Cowles Media Company, owners of the Minneapolis Tribune.
In July, thousands of people enjoy the beaches, swimming and sunning or fishing on the non-motorized, crystal clear waters of the 335-acre "Heritage Fishery," Annie Battle Lake. Even the campsites are "cart-in or canoe-in," to provide a more natural camping experience.
We swam, soaked in the sun and hiked around smaller Sunset Lake, enjoying the birdsong and a grand view of native prairie grasses, flowers, and forests of northern hardwoods.
After a relaxing afternoon in the park, we visited the sculpture park in Vining, Minn. I have a love of big roadside art, and artist Ken Nyberg, working with scrap metal, has created likenesses of elk, elephant, bear and more, including a set of giant pliers, a coffee cup pouring out coffee and an astronaut, in honor of his daughter, Karen Nyberg, and her flight to the International Space Station aboard Shuttle Discovery. At the entrance to town is an unusual greeting – a huge metal foot with a giant big toe.
Pretty interesting stuff for a town with a population of 78.
After our visit, we headed east toward Lake Superior and Gooseberry Falls State Park. Near the town of Two Harbors, Minn., the park is considered the "Gateway to the North Shore." The scenery is soothing with aspen and birch trees sighing among the evergreens, and exciting with thunderous waterfalls, the Gooseberry River gorge and rugged shoreline of Lake Superior.


The lakeshore here is covered with lava and big boulders, as well as small Lake Superior Agates. On "Agate Beach" someone had erected a teepee out of driftwood. The word "Awesome" was spelled out in sticks on the sand next to it, inviting me to climb inside to relax awhile and look out over the enormous lake.
The drive north along the lakeshore is best done leisurely. Stopping every half hour to view a waterfall or a "big roadside thing" is fun, and there are plenty of both to see. I have as many photos of giant fiberglass otters, deer, Adirondack chairs, bikes, cows and geese as I do waterfalls.
At the Minnesota-Ontario border, the famous High Falls and nearby Kakabeka Falls are the two largest falls on Lake Superior at 120 feet and 200 feet. Kakabeka Falls Provincial Park has a hiking trail that traces an ancient portage around Kakabeka Falls (before there were bridges) with majestic views of the Kaministiquia River and gorge.
It's hard to imagine trying to navigate around a huge waterfall to cross the river!
Next stop, Rossport and a lovely bed and breakfast stay. A bed and breakfast often provides the opportunity to meet interesting people.
At breakfast, a gentleman from Germany told a story of his escape from Poland during the Cold War by way of the Baltic Sea. It took him two years to plan and to wait for perfect weather in order to escape. It was a daring move and a remarkable story. He came to be in Rossport because he and a friend were touring Ontario by bicycle and decided to sell their bikes and take a bus.
They must have charmed the bus driver who brought them to the door of the bed and breakfast. Our hosts said that they'd lived there for 11 years and had never seen a bus stop in town.
From there it was on to Wawa to see High Falls and Silver Falls and visit a lovely sugar sand beach aptly named Sandy Beach. Wawa is a fun little town with not one, but two giant roadside geese and our last stop before reaching the border.
We stayed in a log cabin near High Falls owned by a friendly Polish couple. They were not expecting us until the following day as there was some mix-up in the reservation, but it was soon ironed out. By way of an apology, "Zen" produced two beers, one Polish, one German and we happily accepted them.
Our cabin was great and as we settled in I noticed that the key ring was a bottle opener. It read, "Why limit happy to an hour." We just grinned at each other and opened our beers.