Zelma Kerr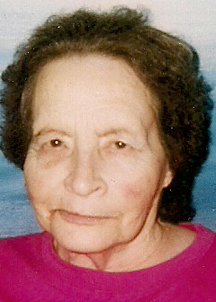 Zelma Kerr, 85, of Warrensburg, died Monday, Nov. 19 at Country Club Care Center.


Graveside services will be 2:30 p.m. Friday, Nov. 23 at Warrensburg Memorial Gardens Cemetery with Brother Charles Brant officiating. Pallbearers will be Chris Armstrong, Baxter Armstrong, Brad Armstrong, Dan Armstrong, Matt Armstrong and Andrew Forbes.
The family will receive friends from 1-2 p.m. Friday at Sweeney-Phillips & Holdren Funeral Home in Warrensburg.
She was born April 20, 1927, in Warrensburg, the daughter of Robert and Clara Ellen (Lee) Browning.
She was united in marriage on April 1961 to William Robert Kerr in Warrensburg. He preceded her in death in June 1968.
Zelma attended Warrensburg College High. She then began working at Town and Country Shoe Factory in Warrensburg as a seamstress from 1955 to 1965. She loved canning food and spending time with her family.
Zelma is survived by two daughters, Hazel Callahan McCrane and husband Doug of Warrensburg, and Ellen B. Armstrong and husband Pat of Windsor; two sons, Richard Ward and wife Donna of Perry, Ga., and Robert Kerr and wife Julia of Warrensburg; 15 grandchildren; 23 great-grandchildren; and one great-great-grandchild.
She was also preceded in death by her parents; one brother; five sisters; one son-in-law, Ronald Callahan; and special friend Mark Matthews.
Memorial contributions are suggested to Crossroads Hospice and can be left in care of the funeral home.