Ceramics exhibit opens season for UCM Gallery
WARRENSBURG, MO – The Ceramics Invitational Exhibit kicks off the 2012-2013 exhibit season at the Gallery of Art and Design at the University of Central Missouri Aug. 23-Sept 28.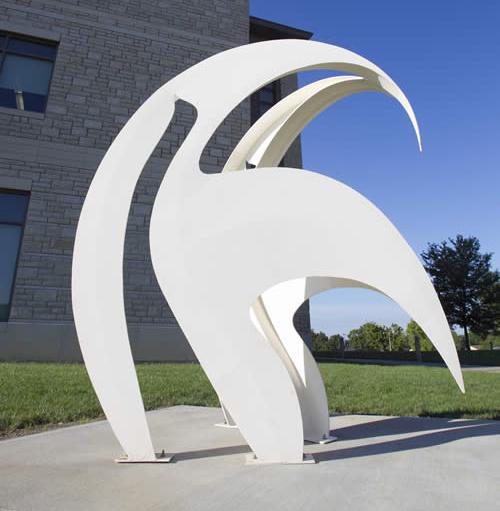 In the Main and Outer galleries, the international exhibit will feature the works of 20 contemporary ceramic artists who explore a range of conceptual themes, as well as traditional and innovative approaches to materials and process in ceramic arts. The exhibition in Gallery 115 will feature recent current works by Keith Carter.
The public is invited to attend the opening reception, planned for 4-6 p.m. Thursday, Aug. 23, in the gallery, located at 217 E. Clark on the UCM campus.
Artists exhibiting in the main and outer galleries are Keith Ekstam and Kevin Hughes, Springfield, Mo.; Rain Harris, Paul Donnelly, Linda Lighton and Misty Gamble, Kansas City, Mo.; Jeff Johnston, Point Lookout, Mo.; Marshall Meade, Lawrence, Kan.; Martha Grover, Helena, Mont.; Tony Hepburn, Chicago, Ill.; Akiko Jackson, Seattle, Wash.; Kira Kalondy, Terre Haute, Ind.; Michael Moseley, Youngstown, Ohio; Lisa Orr, Austin, Texas; and Susan Beiner, Tempe, Ariz.
Also included in the exhibition are works by Suzanne Fagermo, Sergei Isupov, Albert Pfarr, Tyler Lotz and Jun Kaneko on loan from the Daum Museum, Sedalia, Mo.
The works in display will vary between the opulent and decorative, as seen in Rain Harris' work to Albert Pfarr's monumental ceramic sculptures.
"All of the artists challenge our ideas of what clay is capable of doing," said Christian Cutler, director of the UCM Gallery of Art and Design. "The exhibition explores the diversity of contemporary styles crafted using earthenware, stoneware and porcelain clays."
The UCM Gallery of Art and Design is open to the public, free of charge, from 8 a.m. to 5 p.m., Monday through Friday, and 10 a.m. to 2 p.m. Saturday when school is in session. For information about upcoming exhibitions, visit www.ucmo.edu/gallery, or contact the gallery at 660-543-4498.