David Lee Tuttle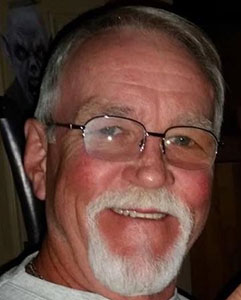 David Lee Tuttle, Sr., 70, of Knob Noster, Missouri, died Tuesday, Aug. 15, at Western Missouri Medical Center. 
Funeral services will be held at 2 p.m. Thursday, Aug. 24,  at Sweeney-Phillips & Holdren Funeral Home. Interment will follow in Knob Noster Cemetery with full military honors. Pallbearers will be David Tuttle, Jr., Scott Zander, Brian Koss, Ricky Cruz, Donny Cruz, Danny Cruz, and "Sarge." The family will receive friends from 1 p.m. until service time Thursday at the funeral home.
He was born Feb. 3, 1947, in Kansas City, Missouri, the son of Ora W. and Elizabeth Nicely Tuttle.
David served two tours in Vietnam with the Navy. He was active duty for nearly four years, serving more than two and half years overseas. He later retired from Amoco Oil. He enjoyed being a member of the Freedom of the Road Riders.


David is survived by four children, Kurtis Tuttle of Mandan, North Dakota; Paula Zander and husband, Scott, of Mandan; David Tuttle, Jr. of Knob Noster, Missouri; and Michael Tuttle of Kansas; two sisters, Linda Tuttle and Rowena Cruz; seven grandchildren, Lacey and Devon Zander, Chelse Tuttle, BreAnn Tuttle, Ashleigh Tuttle, Gavyn Tuttle, Duncan Tuttle, and Bodhi Tuttle; and great-granddaughter, Aurbie Tuttle.
He was preceded in death by his parents; four brothers, Robin Tuttle, Truman Tuttle, Lewis Tuttle, and Kenneth Tuttle; and a sister, Vera Johnson.
In lieu of flowers, memorial contributions are suggested to the David Lee Tuttle, Sr. Memorial Fund with checks made payable to David Tuttle and can be left in care of the funeral home.