UCM University Relations earns seven regional awards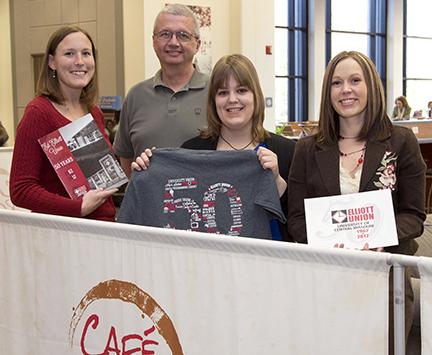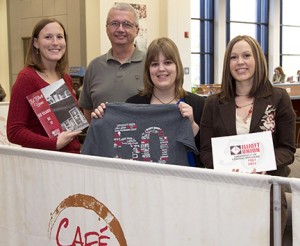 (WARRENSBURG, Mo.) – The University Relations staff at UCM recently received seven awards for developing designing promotional materials.
The awards were presented Nov. 2-4 at the 2012 Region 11 Association of College Unions International Conference at Oklahoma State University in Stillwater, Okla.
University Relations created designs for a variety of materials used throughout the year to promote the 50th anniversary of the Elliott Union, along with promotional materials for union events and services, according to a news release.
Creative Services Specialist Adrianne Fillinger and student designer Nikki Pirch were honored for their design work and Courtney Niemuth, manager of new media communications, and Mike Greife, news bureau manager, were recognized for their copywriting on the union projects.
The team earned six first-place awards for the design of the logo, commemorative booklet, commemorative T-shirt and the promotional campaign for the anniversary event, in addition to a banner for the Elliott Union's DVD Now program and a poster for an open mic night event. The team also received a third-place award for a promotional piece for Café Rouge.
University Relations is responsible for the university's integrated marketing, strategic communications and media relations.