Elizabeth Ann 'Betty' Bumgarner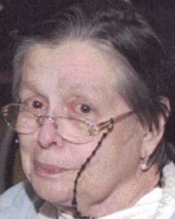 Elizabeth Ann 'Betty' Bumgarner, 82, of Warrensburg, Missouri, died Tuesday, Aug. 1, at Western Missouri Medical Center.
Funeral services were Monday, Aug. 7, at Sweeney-Phillips & Holdren Funeral Home. Interment followed in Missouri Veterans Cemetery in Higginsville, Missouri. The family received friends from 9 a.m. until service time Monday at the funeral home.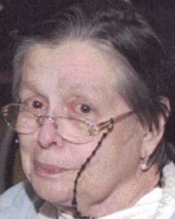 She was born July 7, 1935, in Johnson County, Missouri, the daughter of Kenneth and Eva Milks Harness.
On July 23, 1954, she and Jim Bumgarner were united in marriage in Warrensburg.
Betty Bumgarner spent many years in the medical field as an LPN and med tech working for Warrensburg Manor and Ridge Crest nursing homes as well as a home health care provider.  She was very active in the W.M.U, women's missionary union, at her church.  She was a genealogical society enthusiast, and an avid member of Mid-Missouri Artists.  She participated in many art fairs and contests with her paintings and pottery.
Betty is survived by her husband, Jim, of Warrensburg; a son, Mark Bumgarner and wife, Deanna, of Warrensburg; two daughters, Lea Hammond and husband, Chuck, of Shawnee, Kansas; and Lyn Richardson and husband, David, of Martinsville, Virginia; two brothers, David Harness and wife, Cindy, of Ottawa, Kansas; and Don Harness and wife, Blanche, of Sedalia, Missouri; a sister, Patricia Downing, of Warrensburg; and three grandchildren.
Memorial contributions are suggested to the Johnson County Cancer Foundation and can be left in care of the funeral home.