Iris Smith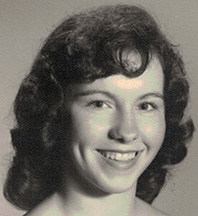 Iris Louise Smith, 74, of Knob Noster, Missouri, died Sunday, July 30, at St. Luke's Hospital in Kansas City, Missouri.
Memorial services will be held at 11 a.m. Friday, Aug. 4, at Sweeney-Phillips & Holdren Funeral Home in Warrensburg, Missouri. Interment will follow in Knob Noster Cemetery. The family will receive friends from 10 a.m. until service time Friday at the funeral home.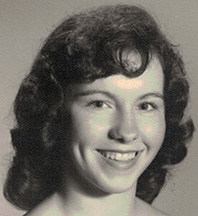 She was born Dec. 9, 1942, in La Monte, Missouri, the daughter of Lloyd and Virgie Beard Fockler. She was a graduate of Knob Noster High School.
On Nov. 5, 1960, Iris married her lifelong friend and high school sweetheart, Larry Wayne Smith, in Lexington, Missouri. They were married for 56 years.
Iris was an avid lover of the outdoors. She enjoyed everything from gardening, fishing, and hunting to camping and boating. She was also an excellent water skier. She had an affinity for collecting various shapes, sizes, and unique styles of Fenton milk glass.
She was selfless and always gave her heart, her time, and herself whenever she was needed.
Iris is survived by her husband, Larry Smith, of Knob Noster; a son, Jerry Smith and wife, Teresa, of Elwood, Kansas; two daughters, Stephanie Amor and husband, Brian, of Warrensburg; and Michelle Sprague and husband, Rob, of Holden, Missouri; two brothers, Ronald Dean Fockler and Douglas Fockler; her mother, Virgie Fockler of Warrensburg; two sisters, Cherylene Alexander and Roxanna Walters; nine grandchildren, Jacob, Nicholas, Brandon, Taylor, Zachery, Morgan, Meghan, Dade, Landon; and two great-grandchildren, Callan and Oliver.
She was preceded in death by her father, a daughter, Terri Lynn, and a sister, Debbie Morris.
Memorial contributions are suggested to the Johnson County Cancer Foundation and can be left in care of the funeral home.