Dr. Sherralyn D. Craven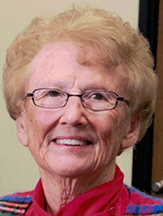 Dr. Sherralyn D. Craven, 84, died Sunday, July 23, at her home in Warrensburg, Missouri.
A celebration of Sherralyn's life will be held Thursday, July 27, at Warrensburg Community of Christ at Mitchell and Jefferson streets. A reception with visitation is at 10 a.m. with service following at 11 a.m. at the church. Burial will be in Richmond Memory Gardens.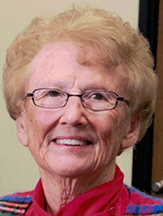 Many individuals, families, organizations, educational and medical communities benefitted greatly from Sherralyn's friendship, attention, expertise, leadership, tenacity, time and generosity.
Sherralyn was passionate about making education a priority. She not only became an actuarial science pioneer at Central Missouri State University (CMSU), now the University of Central Missouri (UCM), but she also spent much of her life nurturing the development of mathematics skills among young men and women. She was an emeritus professor of mathematics and actuarial science. She began teaching at UCM as a graduate assistant in 1957. She taught 34 years and was instrumental in developing the actuarial science major program, which was established at the University in 1988. This is the first and only actuarial science degree program among Missouri public colleges and universities.
After working briefly as a high school teacher in Richmond, Missouri, and as an actuary, she returned to CMSU in 1957 to become a full-time teacher. Further study led to a doctorate at the University of Kansas in 1968. She received the Byler Distinguished Faculty Award in 1990. She lectured extensively and traveled to all seven continents and 49 states, missing New Jersey, she reported.
In 2016, she was named to the Richmond R-XVI Wall of Honor, which brought her back to her hometown of Richmond where she graduated as valedictorian of her class of 1950. She had loving memories of her home community, which was generous and supported her and her family when Sherralyn spent almost one year at Children's Mercy Hospital after being diagnosed with polio in 1940. She contributed to the Richmond R-XVI Educational Foundation and has contributed to the education of many nieces, nephews and friends.
Sherralyn and her husband, Harold E. Craven, established a nursing scholarship endowment fund.
As a lifelong educator, she also wanted to promote education and was motivated by the collaborative research taking place between the University of Kansas Medical Center and Children's Mercy to make an additional gift. Because she has always felt that women are often overlooked in the process of higher education research, she wanted this gift to be used to support a strong female researcher, providing them with the tools to be successful. This gift further extends her commitment to research closing the gender gap in science, and to advancing pediatric medicine at Children's Mercy.
Dr. Craven was a longtime adviser to the UCM Chapter of the Alpha Gamma Delta sorority and received the Distinguished Citizen Award. She was also awarded the Crescent of Epsilon Pi, one of the highest awards given by Alpha Gamma Delta International Council for giving more than 16 years of International service. She was a 35-year member of Phi Delta Kappa International.
She was a volunteer at Saint Luke's Hospital for 26 years and was recognized as Volunteer of the Year in 2011.
She was baptized into the RLDS Church and was a member of Warrensburg Community of Christ. As a member of Kiwanis, she accompanied her husband to district and international Kiwanis conferences. In Warrensburg, she was known as "the Pie Lady" as she baked and donated numerous pies for Kiwanis events. She was a member of Eastern Star and was an avid supporter with attendance and scholarships to the UCM Theatre Department, the UCM Jennies sports teams, to the Actuarial Science Scholarship at UCM and established the Dr. Sherralyn Craven Mathematics Commons at UCM in 2013.
Sherralyn was preceded in death by her husband of 60 years, Harold E. Craven, in 2016; her parents, Willis Denning and Minerva Ritchie Denning; brothers, Wade Brock and Ralph Brock; and sister Nessie Brock Shrawder.
In lieu of flowers, memorial contributions are suggested to the Craven Endowed Research Fund with checks made payable to Children's Mercy Foundation and can be left in care of Sweeney-Phillips & Holdren Funeral Home.