Adam Alexander Lagud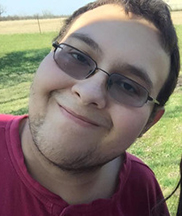 Adam Alexander Lagud, 23, of Kingsville, Missouri, died Friday, July 21, at Kansas City Hospice House.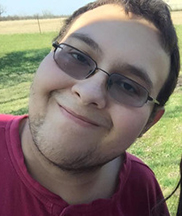 Funeral Services will be 5 p.m. Saturday, July 29, at Williams Funeral Chapel in Holden, Missouri with Bill Boren, care pastor of Manna Fellowship Church in Lee's Summit, officiating.
The family will receive friends, one hour prior to service Saturday at the funeral home.
Adam was born Sept. 3, 1993, in Blue Springs, Missouri, the son of Philip Anthony Lagud and Loveta Ruth Stoneking Lagud. He graduated from Kingsville High School. He had volunteered at the Holden Senior Center for a time and was employed at Peterson Manufacturing in Grandview, Missouri. More recently, Adam was a custodian at the Holden High School. He was employed at Taco Bell in Blue Springs at the time of his passing. He loved video gaming and spending time with his little cousins.
Survivors include his parents, Tony and Loveta Lagud; brother, Logan Lagud; paternal grandparents, Phil and Joyce Lagud, all of Kingsville; maternal grandfather, Gerald Stoneking and wife, Jamie, of Wilson, Oklahoma; and several aunts, uncles and cousins. He was preceded in death by his maternal grandmother, Delphia Martin.
Online condolences may be left at www.williamsfuneralchapel.net.